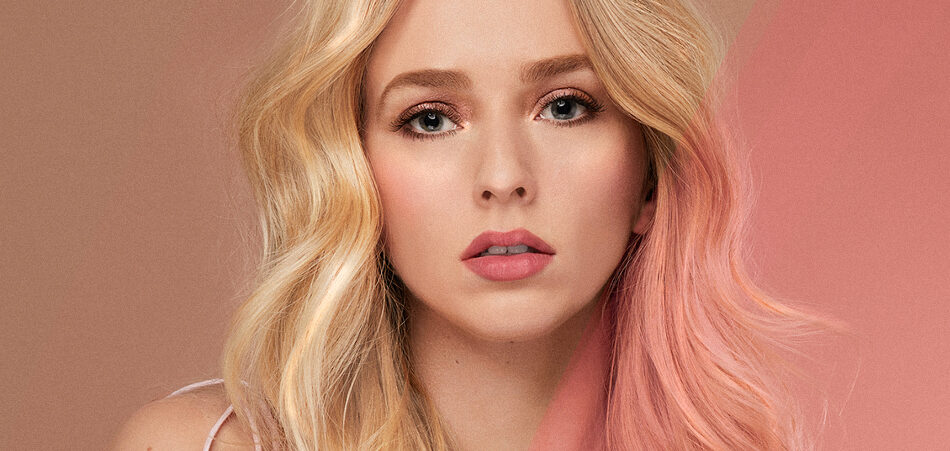 This is a story about a girl named Lucky. Once the opening line of a wistful Britney Spears pop hit, it is now the mantra that newcomer Lydia Halloway uses as a reminder of what it took to get here. Not long ago, Halloway found herself in a hospital bed, recovering from cancer surgery that left her unable to speak or sing. Rather than wallow, she spent the time learning the basics of production, and writing the songs that would inevitably be polished into her debut EP, Never Meant to Hurt You, scheduled for release this spring. The first single to be dropped, "Dancing to You" is a far departure from the grimness of that hospital bed, with the lively and vibrant visuals premiering here today.
"Dancing to You" may be simple in its storyline (girl wants boy to notice her), but to Lydia, it represents more than just a lamentable ode to the unnoticed: "It's also about music itself. If you listen to the chorus, it's really about how sharing music with someone- dancing with them- can feel like the closest you will ever get. This song is about trying to hold on to that moment." The track is infectiously bouncy, with a dance-worthy chorus that is delicately balanced with vocal chops and remnants of early 2000's club beats. 
When it came to creating the video for this bright pop dance anthem, Lydia worked extensively alongside the director to ensure that the video would feel authentic: "It really came out just like me living my real life. I'm wearing my own clothes that I wear all the time, hanging out in places where I normally hang out. The only difference is there's a crew trailing me with cameras."
Writing a lively pop song may not be revolutionary, but writing it while experiencing personal trauma is certainly impressive. And with a debut like this, Lydia has certainly left an impression on us. 
Connect with Lydia Halloway: Facebook|Twitter|Instagram|Website|Spotify