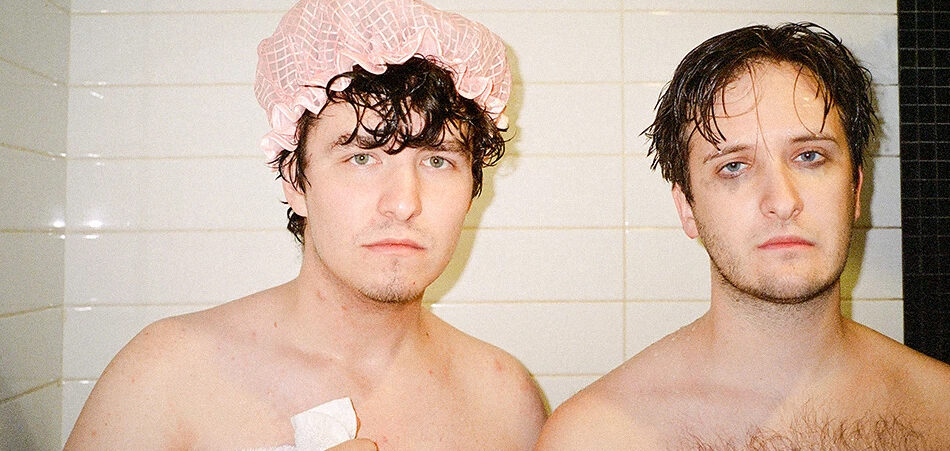 Beach goth has never sounded this cozy. Brooklyn-based duo TOLEDO have put in their time performing all over New York City, finally compiling their joint experiences to release their debut EP, Hotstuff. 
Hotstuff is intimate and inviting, with its soft reverberant guitar layers, and lo-fi nostalgia. Perhaps taking a page from Bon Iver's book, the duo shares that they recorded this EP "in a small cabin in Maine, completely stranded and honestly terrified. Although it was probably the most unhealthy week of our lives, we wrote and recorded songs that convey both of our shared anxieties about relationships and confrontations." 
Hotstuff opens up with its namesake single "Hot Stuff", a dimensional, breezy track that sets the tone for the rest of the EP. TOLEDO immediately impresses with their ability to construct a vibrant and full-bodied production with an effortless simplicity that generates an overall calming effect. This is especially felt in "Knots", a beautiful composition of reverb guitar, gentle percussions, and dreamy vocals that runs not just through your head, but is felt deep in your bones. Telling an emotionally driven story of a relationship broken by its silence, TOLEDO assert themselves as not only passionate instrumentalists but accomplished songwriters as well.
"Some Samurai" is arguably the EP's most fun and playful single, opting for a more upbeat and euphoric chorus. Hotstuff's best-kept secret, however, has to be the whimsically acoustic "Qué Pasa?" The luscious vocals and gentle melody successfully take us away to a seaside spot, where only the sound of the waves can break us away from the reverie TOLEDO put us in. It's these subtle nuances that layer the tracklist, making it feel multi-dimensional while maintaining a uniform tone. Hotstuff isn't just a debut EP, it's an open invitation to TOLEDO's cabin of inner thoughts. A place where you will be warm, comfortable, and always wanting more. 
Connect with TOLEDO: Website | Facebook | Twitter | Instagram | Soundcloud | Spotify