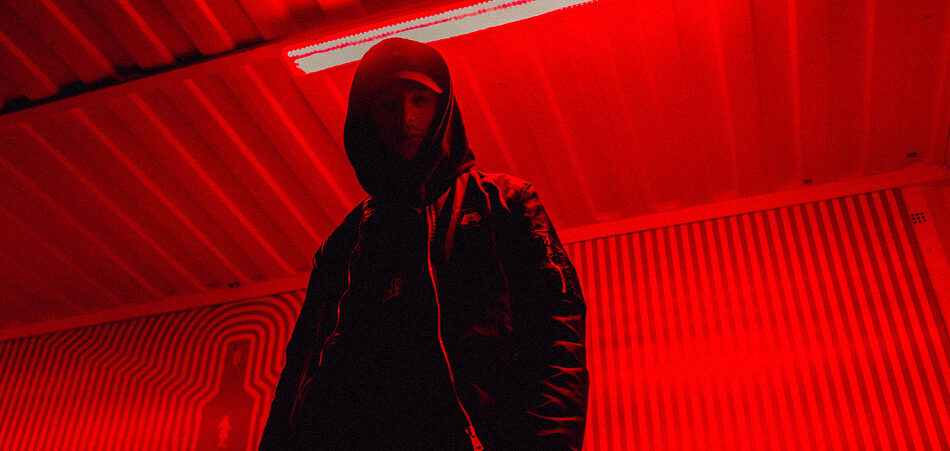 The kind of bass house French house producer ASDEK makes is ominous, eerie and minimal, yet he manages to bring a layer of dark fluidity throughout every release. His latest offering "Kitty Salad" encapsulates his usual dark style at full capacity, arriving through Pinnacle Collective on April 5.
ASDEK makes it very clear that he is "always looking for new ways to combine hip-hop and house music in my own unique way." As soon as the trap-style beats and a fiery vocal from London based Lex Blaze get rolling, you know this one is going to hit hard. Stirring up a rousing atmosphere, the beats stagger forward while we are spellbound by the steady build-up. By the time it drops, it feels like an uppercut to the throat with ASDEK's signature punchy basslines and thumping percussion. The listeners get to take a brief break in the second build-up but no one would be ready for the unexpected in the drop following. We don't want to spoil the surprise but listen to the first eight bars carefully. 
The collaboration between ASDEK and Lex Blaze came quite naturally. "I've been following this London rapper LexBlaze for a couple of years now, his sound is very UK, his flow is sick and I noticed a lot of the beats he raps on are super dope Trap & House beats. So when I created Kitty Salad, I knew I had to have him on the record. Luckily he agreed and laid down a crazy dope verse for the build-up. A few more vocal chops and the rest is history," says ASDEK.
Always trying to mesh his diverse musical influences, from Opera to Hip Hop, in his own innovative way, ASDEK is a rising producer that you do not want to miss out on.
Stream/buy the record here.
Connect with ASDEK: SoundCloud | Twitter | Facebook | Instagram
Connect with Pinnacle Collective: SoundCloud | Twitter | Facebook | Instagram