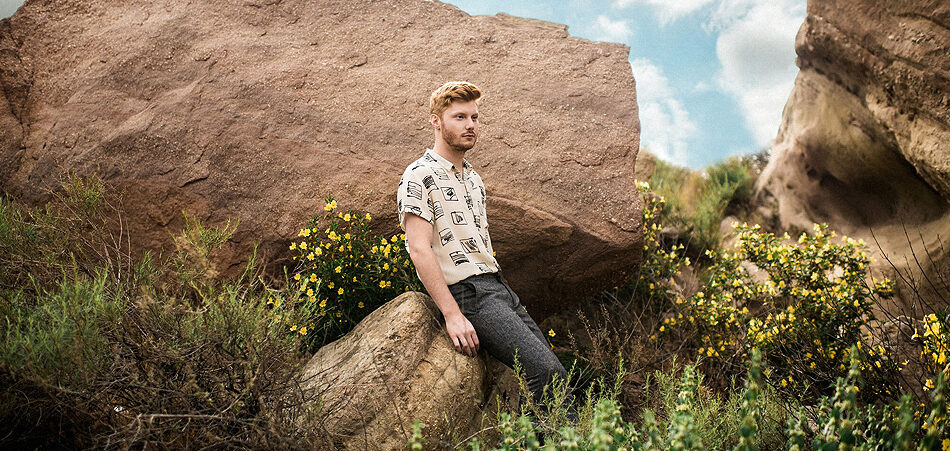 In a burst of sunshine and bounce, producer Manatee Commune captivates us immediately in his collaboration with vocalist Effee. "I Can Dream" is as apt as the title can be—a beautiful effervescent track that flawlessly captures the essence of carefree days.
"This track came together when the first warmth of spring actually started to reveal itself," Manatee Commune shares. "I had just moved to Portland and the whole city just exploded with cherry blossoms and daffodils, so I grabbed my laptop and an acoustic guitar, laid out in the park and crafted what I thought was just a goofy little beat that I'd never use. But when Effee and I started working together, I immediately thought of that day and how wonderful her voice would sound nestled in the bright, peaceful production of this unfinished song. Just a week or so later she sent me back these lyrics that perfectly captured the carefree, sunny mid-morning essence that had originally inspired me."
Indeed, the duo's individual skillsets come together beautifully in "I Can Dream", sonically paired to exude even the lightest of touches of spring. Confidently woven together with graceful string arrangements and textures of nature, Manatee Commune's heartfelt production is charming, elevating Effee's angelic vocals to greater heights. With rolling waves of lush guitars and soulful melodies, the track is a complete tapestry of romantically-charged resonance—a wondrous visualization of the season.
Manatee will be going on tour this spring, acting as direct support for Geographer. 
Leaving the Garden State Tour Dates
5.18 - Portland, OR
5.20 - Santa Cruz, CA
5.21 - San Diego, CA
5.22 - Santa Ana, CA
5.23 - Las Vegas, NV
5.30 - Salt Lake City, UT
5.31 - Denver, CO
6.2 - Chicago, IL
6.4 - Philadelphia, PA
6.5 - Washington, DC
6.6 - Boston, MA
6.7 - New York, NY
6.9 - Nashville, TN
6.10 - Atlanta, GA
6.12 - Houston, TX
6.13 - Austin, TX
6.14 - Dallas, TX
6.17 - Phoenix, AZ
6.19 - Los Angeles, CA
6.21 - San Francisco, CA
Connect with Manatee Commune: SoundCloud | Twitter | Facebook | Instagram
Connect with Effee: SoundCloud | Twitter | Facebook | Instagram