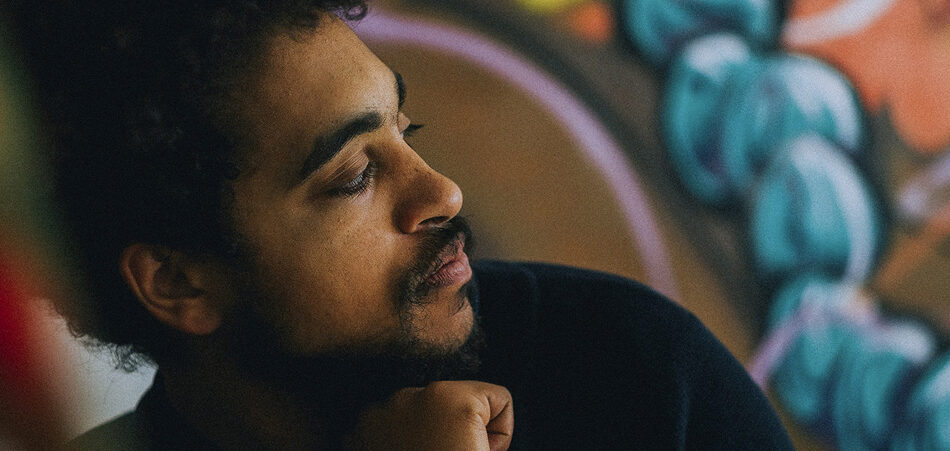 If there ever comes a day when broad genre titles are a thing of the past, artists like Wu-Lu will likely be seen as pioneers. The London producer and multi-instrumentalist is back with the new single "Seven," his first release of 2019. The gritty, genre-bending track is the first offering from a forthcoming EP entitled S.U.F.O.S., which stands for Save Us From Ourselves and is set for release on April 26 via The Vinyl Factory.
In line with his multi-faceted musical sensibilities that seamlessly blend elements across the musical spectrum, Wu-Lu enlists an impressive list of collaborators on the upcoming EP. For "Seven," he brings in drummer Morgan Simpson from the band Black Midi. The pairing produces astounding results, as Simpson's hyper-skilled and almost frenetic style is right at home in Wu-Lu's eclectic mix of distorted guitars and sweeping vocal layers.
On the single, as with the EP, Wu-Lu explores a range of lyrical themes relating to identity and race in modern times. Speaking about S.U.F.O.S., he writes, "The EP is about family in every sense of the word: blood family, spiritual family, extended family, your family. It's the perception of my own experience and the young people who haven't got a loud enough voice yet." With these heady topics, expert musicianship, and a wholly unique musical style, one can't help but sense that Wu-Lu is just getting started.
Pre-order S.U.F.O.S here.
Connect with Wu-Lu: Facebook | Twitter | Soundcloud | Spotify