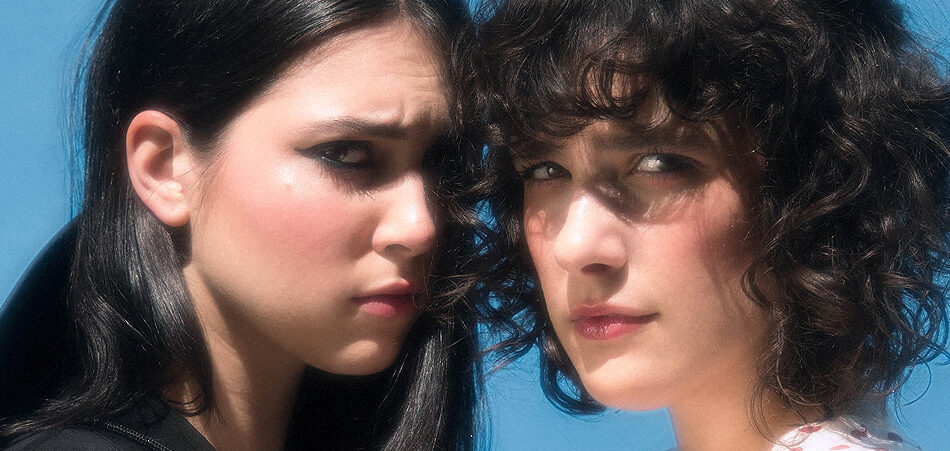 A year after the release of JUNO Award-winning Deception Bay, Montreal electro-pop wonder Milk & Bone returns with new single "Ride or Die"—a dreamy production created in collaboration with producer Alex Lustig. The track, from the upcoming retrowave EP, is the first official collaboration between the Montreal duo and Belgian producer—a wonderful foray into new, delicate soundscapes.
Channeling 80's nostalgia, "Ride or Die" is a dreamy, chillwave production curated by an intricate selection of soothing synths and thumping bass. Vocals reposed yet sharp, the duo marry their pleading croons with Lustig's sumptuous production, weaving a narrative both heartbreaking and empowering. From the clean vocal breaks to the cascading chords, "Ride or Die" paints a picture of love's push and pull with effortless fluidity, a beautiful track to really relax into.
Milk & Bone will resume touring this spring, with multiple shows scheduled all over Quebec.
Tour dates  
09/04/19 Amqui, QC // Salle Jean-Cossette
10/04/19 Gaspé, QC // Salle de spectacle de Gaspé
11/04/19 Carleton-sur-Mer, QC // Studio Hydro-Québec du Quai des arts
12/04/19 Rimouski, QC // Cabaret Espace Scène, Salle Desjardins Telus
19/04/19 Terrebonne, QC // Théâtre du Vieux Terrebonne, Salle du Moulinet
20/04/19 Lac-Brome, QC // Théâtre Lac-Brome
24/04/19 Longueuil, QC // Théâtre de la Ville, Salle Jean-Louis-Millette
26/04/19 Saint-Irénée, QC // Salle de concert du Domaine Forget
27/04/19 Baie-Comeau, QC // Centre des arts de Baie-Comeau
28/04/19 Sept-Îles, QC // Salle de spectacle Jean-Marc Dion
11/07/19 Cowansville, QC // Soif de Musique
Download/stream "Ride or Die" here.
Connect with Milk & Bone: SoundCloud | Twitter | Facebook | Instagram
Connect with Alex Lustig: SoundCloud | Twitter | Facebook | Instagram