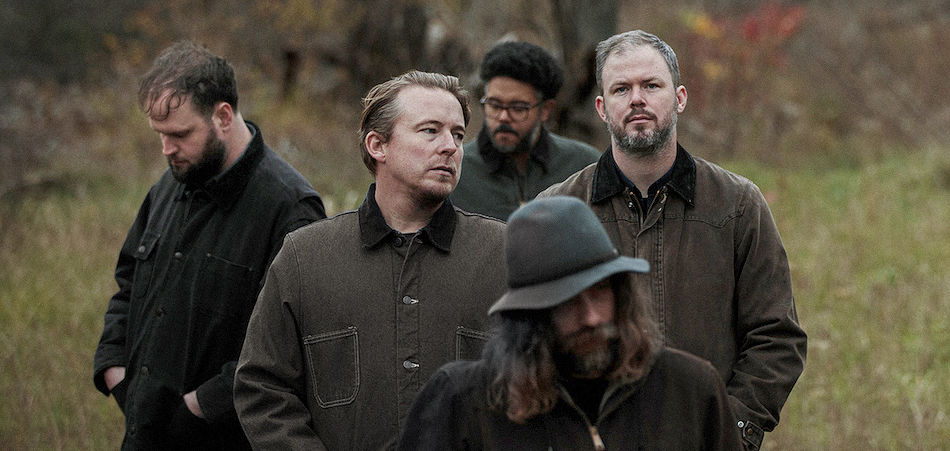 Burning through our airwaves is the newest single from the long-standing and talented Canadian band Wintersleep. "Forest Fire" is the fourth single off their seventh LP, In The Land Of, set for release on March 29th. It is a perfect amalgamation of what this band is all about- love, wonderment, introspection, and deep appreciation for their roots. 
Wintersleep was formed in Nova Scotia back in 2001, and since then has worked with multiple record labels, been nominated for and won a Juno award, and had their song "Weighty Ghost" featured in movies, TV shows, and commercials. All the while individually contributing to other projects. But despite its history and divergent ventures, Wintersleep still manages to produce a sound that is distinct and instantly recognizable. On "Forest Fire", Paul Murphy's soft vocals lend to a production that is heralded by melodic keys, booming drums, and folsky guitar chords. The end result is a truly beautiful love song that somehow reminds you of running through open fields and exploring mossy green forests. 
It is this visual element to Wintersleep's songs that continues to make the band so compelling and familiar at the same time. The band epitomizes this element with their newest record title, In The Land Of. It's a blank that is waiting to be filled. And what we've heard so far from the album seems to be a myriad of emotions and stories that are converging to fill in that blank of the land that you are in when listening to the album. Lead vocalist Paul Murphy shares in a press release that "a lot of the songs touch on this idea of being a stranger or feeling foreign in all the different landscapes in which the songs took place lyrically". Feeling foreign or not, we can't wait to get lost in the land that Wintersleep has carved out for us with their latest studio album. 
You can catch them on their Canadian tour this Spring. 
Connect with Wintersleep: Website| Twitter| Facebook| Instagram| Spotify