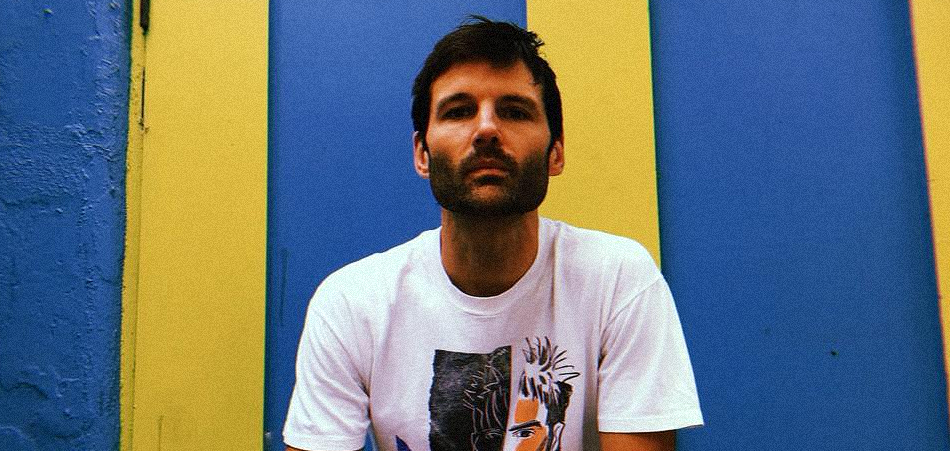 Bay Ledges has released the video for his new single entitled  "I Wonder". The warm and wistful song features light gentle guitars and mellow dreamy soundscapes atop delicate vocals. With deep sinking beats, this dejected yet hooky track digs down into your soul.
"It was inspired by the breakup and this feeling of being super sad, but knowing that it was the right thing for both of us," reveals lead singer Zach Hurd. "It's about wanting the best for the other person, instead of coming from a bitter place."
The video begins with Hurd awaking from a bed in the desert with a picture of a girl beside him. From there, the visuals showcase playful scenes with Hurd and the rest of his bandmates such as changing a tire, riding around on the back of their truck and pushing the car when it runs out of gas. Closing with Hurd as a tree is a perfect showcase of the band's lighthearted humorous nature.
Originally from Maine, Hurd took the name Bay Ledges from the plot of land his grandparents owned in the Maine woods. Growing up listening to Aretha Franklin and The Beach Boys, he was inspired to take up guitar in middle school and immersed himself in songwriting as a teen. After college, he headed to New York, then to LA where his music quickly took off landing Spotify's fresh finds playlist. Climbing up the Global Viral Chart from there, Bay Ledges was born. Hurd soon broadened the Bay Ledges live band to a four-piece and playing festivals like SandJam Fest in Panama City, Festival d'ete' de Quebec, and Kaaboo in San Diego, as well as touring with such artists as Magic City Hippies.
"I Wonder" is currently featured on Spotify's 'The New Alt' and 'Indie Pop' playlists, as well as Apple's 'Breaking Alternative' playlist. The track is off the EP In Waves out now.