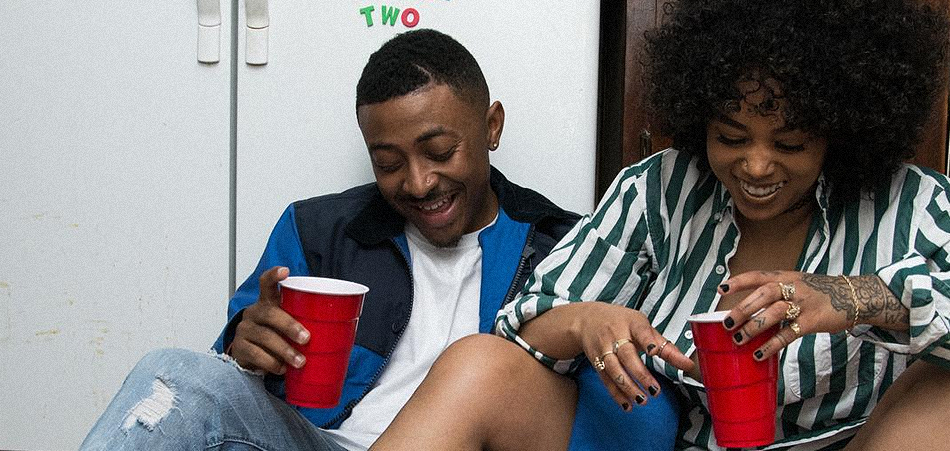 Atlanta rappers are swarming the hip hop industry with heat while still finding a way to show their soft sides when it comes to love. Earlier this month, the new and upcoming Atlanta - based rapper Deante' Hitchcock dropped his new EP titled Just a Sample 2. His track "Feelings" featuring H.E.R is a noticeable song centered around the euphoric feelings that come with being in love.
Deante' Hitchcock captures the beauty of a new found love on this relationship-centered track. On "Feelings" he encapsulates the euphoria that comes with finding your soulmate while trying to make sense of his emotions in what seems to be true love. The southern rapper gives listeners a sense of his feelings concerning his affection towards his partner through his lyrics:
(Verse 1:  Deante' Hitchcock)
I ain't never felt like love
I ain't never felt like this
I ain't never felt like drugs
I ain't never felt like bliss
I ain't never felt like, "Yo, I'm goin' out for food, do you want somethin' right quick?"
'Cause some days I feel like Drake
And some days I feel like 'Cris
Grammy award-winning singer H.E.R adds another personable element to the song in the chorus, giving the track an enchanting feel with her sweet vocals. The lyrics in "Feelings" are also paired with light guitar strums and a soft base, making the sentimental track a stand out. After a series of mixtapes and freestyle clips, many recognized Deante' Hitchcock's talent and stylistic flow as early as from 2012. Now in 2019 with the release of his new EP, we can only look forward to bigger and better for the evolving artist.
Connect with Deante' Hitchcock: Facebook | Twitter | Soundcloud | Spotify