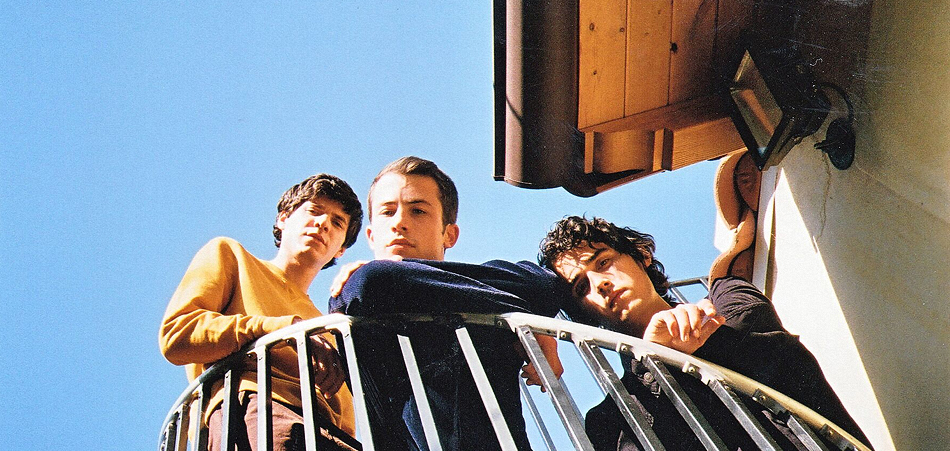 California based band Wallows gives us a taste for their exciting future in the exclusive EARMILK interview. The band is preparing to release their debut album "Nothing Happens" on March 22nd and the band promises to deliver a lot more than nothing. 
Wallows started to take off when childhood friends Dylan Minnette and Braeden Lemasters met drummer Cole Preston. They released a collection of singles independently that held a garage rock vibe. Soon after, their "Spring" EP released in 2018 that really cemented their unique sound, incorporating more synth and brass instruments. But the band promises they're not done reinventing themselves yet with the oncoming release of Nothing Happens.
"I feel that it's just an inner feeling where we are always down to experiment, like the music we love and the artists we listen to always grown from each project so I think it's just an unconscious thing to always try to push ourselves" said Wallows own Braeden Lemasters. "It's never just about recreating something that worked last time. It's more about being spontaneous and not overthinking it and in that comes a different sound anytime cause you'll always have different emotions that are inspiring you."
This statement stands true for all three singles they've teased from the album. "Are You Bored Yet" delivered a synth-pop vibe that was new for the band with singer Dylan Minnette singing in a higher key than fans have grown accustomed to. Then they dropped the ultimate alternative rock anthem "Scrawny." Finally, Wallows give us the perfect blend of synth-pop and indie-rock with "Sidelines." This gives us an inclination that the album will not only be a brand new sound for the band, but that it will be one that can stand the test of time and be a classic for years to come.
"I think ever since we were kids we considered ourselves a very album forward band," said Preston, "we really care about our albums as bodies of work and it's really boring when bands, even bands that we love, release their new album and it sounds like a repeat of what they've already done. I think us doing something different is an effort to keep people on their toes and I think down the line that will free us up to be even more experimental and surprise people but not totally turn them off."
Nothing Happens debuts on March 22nd and Wallows begin their Nothing Happens tour starting April 13th at Coachella. 
Connect with Wallows: Website | Twitter | Facebook | Instagram