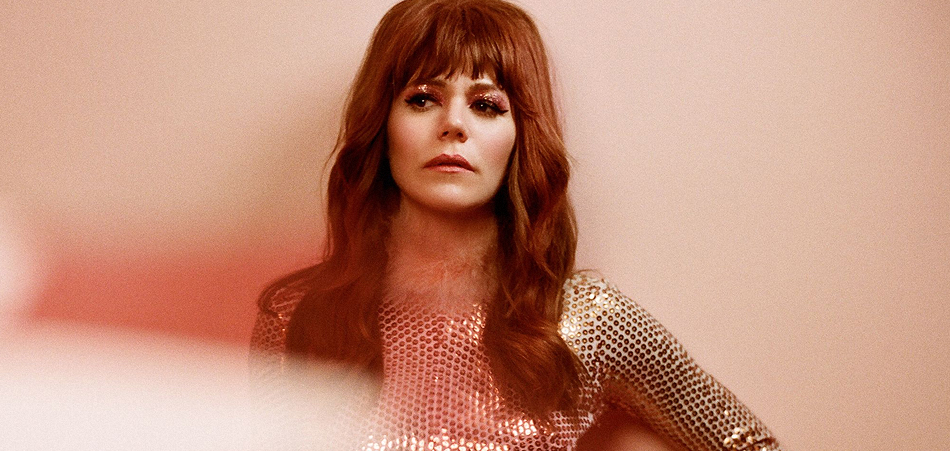 When we last heard from Jenny Lewis in 2014, life was a little different for the indie rock icon. Since her Voyager LP, she has endured the death of her semi-estranged mother, as well as the dissipation of a 12-year relationship. So with her forthcoming LP, On The Line, set to drop on March 22nd, you can expect her to have a lot to say. 
We've already gotten glimpses of these self-reflective confessions with her first two singles, "Red Bull & Hennesy" and "Heads Gonna Roll". And with her latest release "Wasted Youth", we delve a little more into the memories and cynicisms of Jenny Lewis. 
A star-studded production that includes Benmont Tench of Tom Petty and the Heartbreakers, the revered session drummer Jim Keltner, and bassist Don Was, this song offers a quintessential 70's sound reminiscent of boho California. With cynical and profoundly observational lyrics, the song somehow manages to skirt the negativity and instead, offer up an uplifting, folky anthem. The chorus "I wasted my youth on a poppy/Doo-Doo Doo-Doo Do/Just for fun" is delicate, catchy, and reminds us all of what truly great songwriting is all about- invoking an emotion. 
Lewis has had a time of promoting her new album, including hosting a live listening party on YouTube earlier this month. The 3-hour special included appearances from Beck, Vanessa Bayer, Jeff Goldblum, Jason Schwartzman, longtime friend St. Vincent, and many more. You can watch to listen to more teasers of this highly-anticipated album here. 
Catch Jenny Lewis on tour this spring to support her fourth LP, On The Line. 
Connect with Jenny Lewis: Website|Instagram| Twitter| Facebook| Spotify