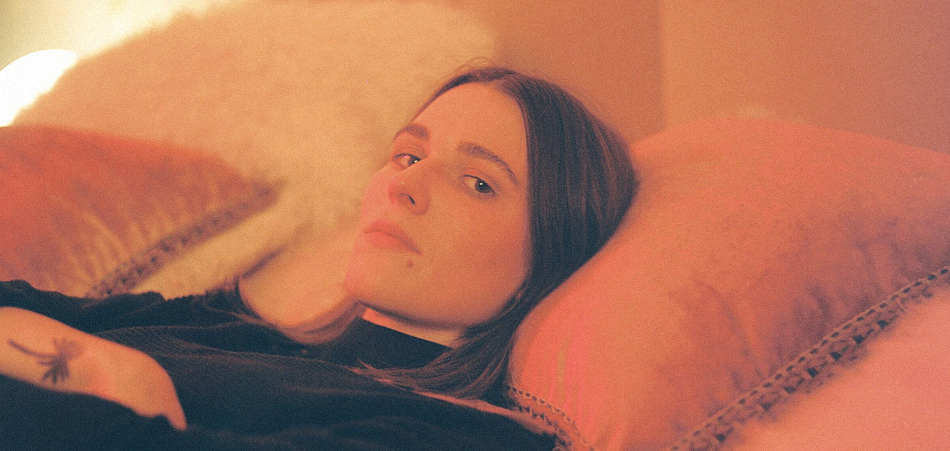 Released by Wolf Tone, Margate-based producer, songwriter and vocalist Art School Girlfriend delivers the intriguing single "Come Back To Me". 
Following 2018's Into The Blue Hour EP, "Come Back To Me" continues her fey pop production, adding a darker, electronic appeal. With her haunting vocals, the track is an enchanting whirlwind of soundscapes. 
Art School Girlfriend is the moniker of Polly Mackey, who says: "The song is quite transparently about lust and being out of control of your own desire. It's about wanting someone to come to you and how that yearning can be simultaneously enjoyable and torturous."
Despite creating a plethora of calming music, Art School Girlfriend is not only a talented multi-instrumentalist but she also owns her own bookshop in the British town of Margate. Cool, huh? 
Catch her on tour in the UK below, or on tour in the US with The Japanese House. 
APRIL UK TOUR DATES
02/04 Bristol, UK Louisiana
03/04 Leicester, UK Cookie
04/04 Leeds, UK Hyde Park Book Club
05/04 Newcastle, UK Cluny 2
06/04 Glasgow, UK Hug & Pint
07/04 Manchester, UK Soup Kitchen
09/04 Birmingham, UK Hare & Hounds
10/04 London, UK Omeara