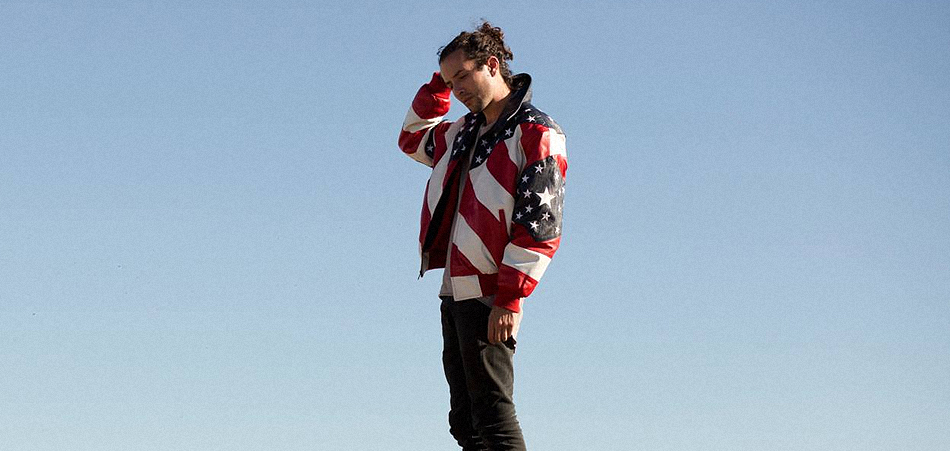 Calamity the Kid has just released the video for their new single "Die Young". Showcasing gritty electric guitars, pounding drums and energetic keyboard, this up-tempo grungy track is a perfect millennial alt/pop anthem. "Die Young" is one last attempt at fighting off the indifference of a generation.
The video begins at a spirited house party where lead singer Sam Doniger passes out from an abundance of liquor. As his concerned friends try to wake him up, he's transported into an alcohol-fueled fantasy. "We wanted the video to convey the outrageous nature of the topics discussed in the lyrics; to ask the question of whether the animated nightmare Sam has is really that different from the real world we're all living in and trying to escape through an assortment of substances and distractions," explains Doniger.
"Die Young" is the latest single off Calamity the Kid's EP entitled Late Bloomer. The EP acknowledges a societal shift in young adulthood from optimism and hope to discontent and sarcasm.
Best described by Doniger he states, "You are 26 years old. You followed the plan. You did your best in high school and you graduated from college. You're full of dreams, ready to 'enter the world'. But somehow you're living back at your mom's house with the old band posters still on the walls of your room. Your mother's nightly news, your unpaid college debt and your unpaid internship is not what America promised. Welcome home."
Sam Doniger (singer and songwriter) is a discerning and fresh new voice in today's music. With charismatic songs both rhythmic and untamed, he creates fun and upbeat music for listeners to dance to…or riot.
Connect with Calamity the Kid: Facebook | Twitter | Instagram