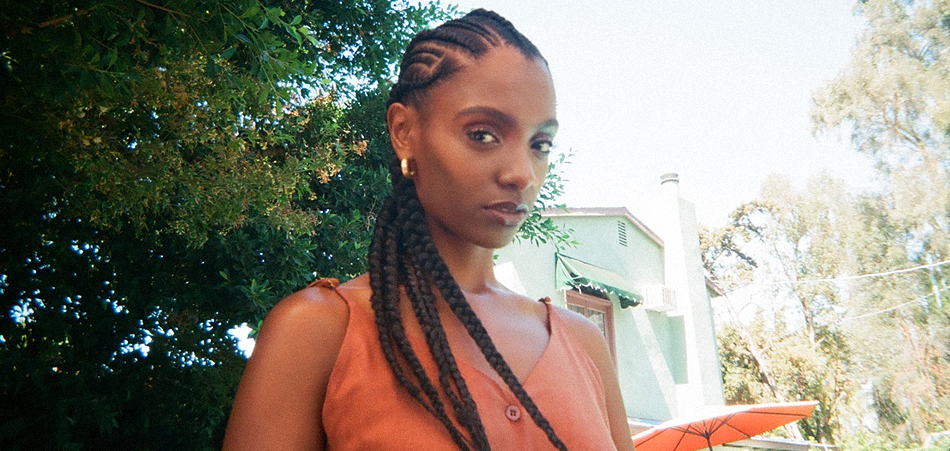 Whether it's folk, soul, or rap, Mereba has the chops for the sound. Go through her discography (although scattered) and try to label Mereba and you will quickly discover she can't be put into a box. "Sandstorm" is Mereba's newest toy for us to play with before the release of The Jungle is the Only Way Out that is slated for release on Wednesday (February 27).
Right away it's evident that Mereba readily embraces what so much of us battle with: change. The lyrics, as well as the production, do an incredible job of contrasting the internal message with what the world sees or hears. The lyrics are delivered to us on clouds of piano keys and light drums. Inside the clouds however, the lyrics contain the storm. 
"But then I remember that you got a temper, and I got no filter.
So we like a sandstorm, when we get to blowin' can we please take it easy?
Let's just act like adults.
I'ma keep it cool now, although I know it's through now."
Mereba's greatest strength may be her ability to find the ray of sunshine in a smoke-filled room. She highlights a tale of a despair with production that's cucumber cool, accentuated by dreamy strings and a piano that sounds like it came from the heavens.
The addition of a male voice to build the chorus does the song wonders and really creates the atmosphere of the relationship. JID does a great job of reminding the audience that he's more than just a wordsmith by sharing the weight of the song with Mereba.
Although only two days away, it's safe to say we're ready for The Jungle is the Only Way Out.