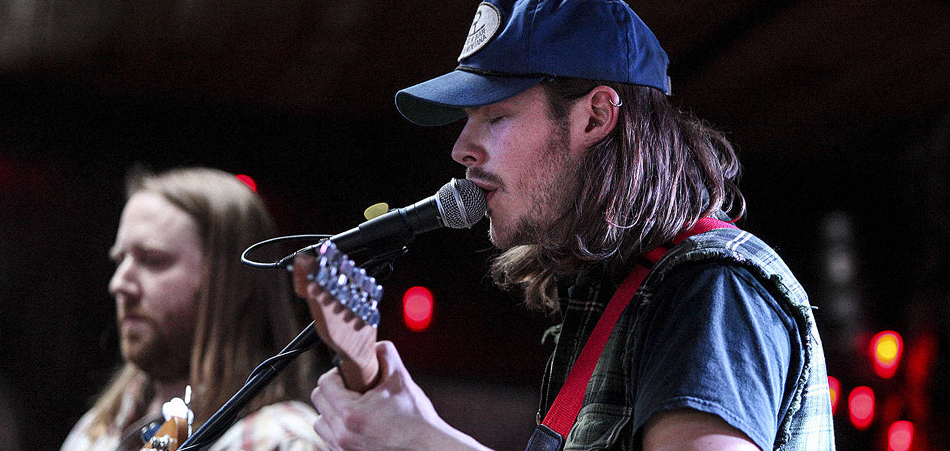 Brooklyn singer-songwriter, Chris Rovik's debut EP Let Go is a stripped back melancholy meditation on coping. Quiet and haunting, the title track is a spare and sorrowful song that feels flush with the emptiness of winter.
The title track "Let Go" is a bare, minimalist beauty that works well with the intended message. It has the intimacy of a confession, and when Rovik sings, "I don't do well with control" you really feel like he's letting you in on a secret. Rovik wears his heart on his sleeve and his tender voice helps draw you in. So does the directness of his lyrics.
As Rovik questions his own ability to move forward or grow, the guitar too resists developing past the intro riff. However, it doesn't seem like this repetition is problematic. Instead, the dirge-like riff drives home the sense of being stuck or the feeling of being trapped in a mental state. The background vocals and moments of ambient sounds are like glimpses of an outside that Rovik keeps shying away from. It's a sad song for sure, with elements of Justin Vernon's earlier acoustic work.
The other two tracks, "I Wanna Feel" and "Ohio" likewise embody a feeling of introspection. Even when he hits his vocal peak in "Ohio" singing, "I'm afraid to love you," he quickly retreats back to a tender falsetto. Maybe there's some solace in such self-examination. Rovik seems ready to convince us so.
Connect with Chris Rovik: Soundcloud | Bandcamp