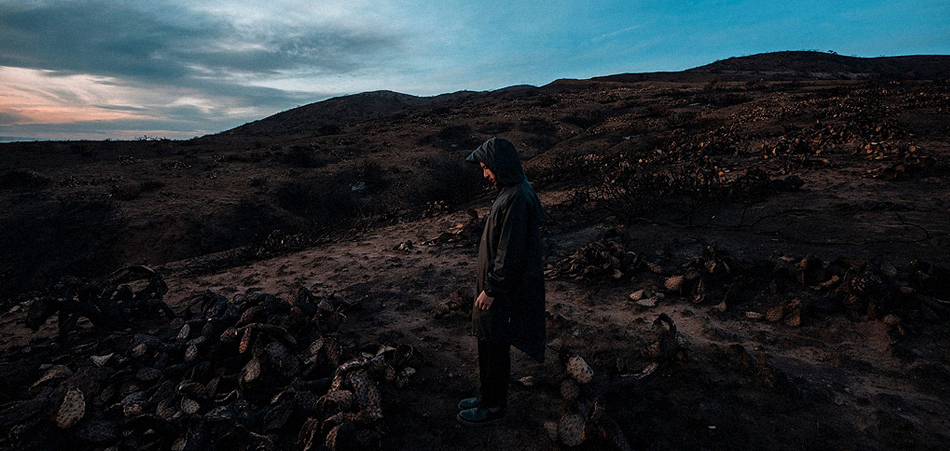 Seattle-based producer Ark Patrol returns to the forefront of indietronica with his self-titled debut LP. The body of work comes as a manifestation of both suffering and salvation, an ode to one's triumphs and tribulations.
In 2018 Brandon was diagnosed with cancer, suspending his creative plans entirely and leaving a harrowing shadow over his head. For months he would be forced to step away from music, and step into numerous treatments. However, despite his nearly year-long calamity, Ark Patrol conquered his illness with strength and determination. After his hiatus in healing, the warrior is rising from the ashes as he continues to reclaim his life.
"This album is meant to be an honest offering of ideas that represent my tastes presented for the first time with zero thought or consideration as to the audience. It was written this past year in Seattle. I wrote it not because I wanted anything from it, I wrote it because I needed to. At a time where I was completely uncertain about my future, I needed a free release of my feelings, emotions and ideas." 
Like Yin and Yang, Ark Patrol is a symbolic journey through both heartache, prosperity, and a testament to their interconnectivity. This 10-track index is a treasure chest of warmth, guiding the senses to a place of introspective contemplation. The producer champions healing via luscious soundscapes, reflective vocal samples, and breezy transitions.
Tracks like "Entropy" and "Fiend" are complemented by a glistening digital resonance along with crisp arps intertwined in minimalistic percussion, that flaunt their simplistic nature with every note. Then bouncy cuts like "Darling, You Can't Walk Away," bring an eccentric feel to the atmospheric line-up by incorporating a groovy square lead along with a solid rumbling saw bass.
Each song flows candidly into the next, allowing the project to have an encapsulating energy to it.  With every track, Ark Patrol seems to effortlessly create moments saturated with nostalgia and embellished with breathtaking hints at a brighter future.
"What you are listening to is my free fall. I wrote these songs in abandoned cafes, through tough nights and long days, in hospital rooms and broken down cars, in the tram and in my bedroom. It is dedicated to my younger brother." - Ark Patrol
Along with the release of Ark Patrol, Brandon will set off on tour with BAYNK to continue reanimating his life, proving that on the other side of suffering, there is a lasting light. Dates below.
Follow Ark Patrol: Spotify | Soundcloud | Instagram | Facebook | Twitter | Website | YouTube