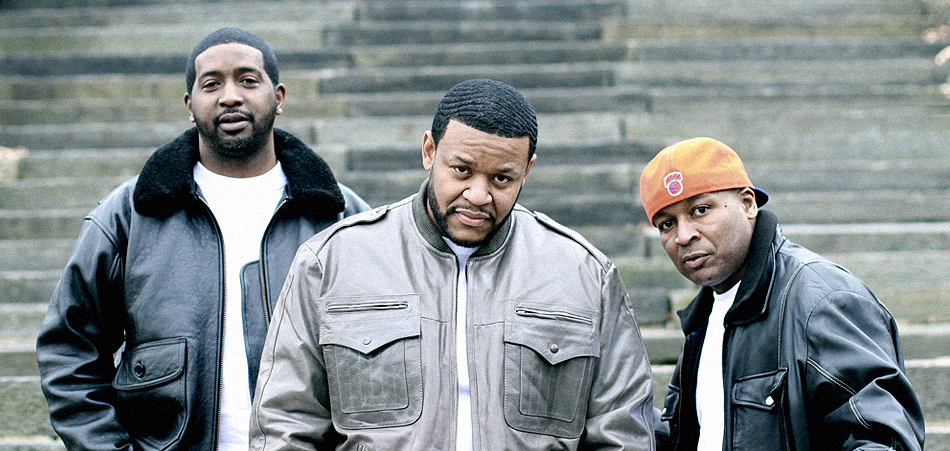 The Legion's new video for "Drop The Beat" showcases the Bronx rap trio doing what they do best, delivering clever braggadocio over funky production on the streets of New York. The record has that raw throwback feel of the 90s with its vibrant production courtesy of  Molecules and the low-key bravado exuded by the emcees Cee-Low The Diceman, Chucky Smash, and the aforementioned Molecules. Nothing here is forced and they give the listener that true school authentic New York hip-hop feel.
There's a raw, minimalist feel to the visuals directed by Pritt Kalsi that really complements the overall vibe of the veteran trio.In addition to highlighting each member's verse, "Drop The Beat" shows love to the streets that raised and influenced The Legion. Namely, all three members post up on one of the borough's most famous locale, Westchester Ave (by the Soundview/Morrison Ave 6 train), to spit bars about the past and the present.
Get their sophomore LP, Three The Bronx Way on all major DSPs via Legion Records here.