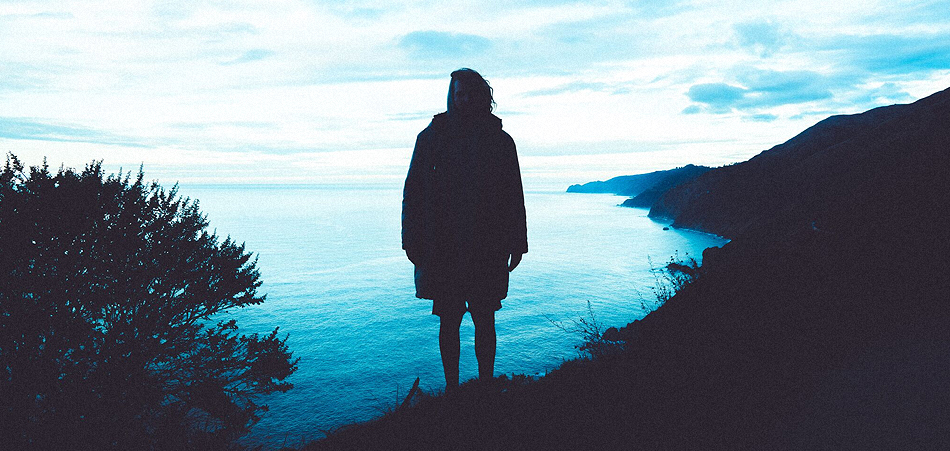 Enjune is the musical moniker of Jake Goble, a 29-year-old visual artist and singer-songwriter based in Venice Beach, CA. For Goble, Enjune is the essence of a brisk, early morning in southern California, with the ocean breeze moving across a sidewalk cracked by the roots of eucalyptus trees. This distinctive and calming imagery is similar to his music style. In his debut single, "Be Alright", Enjune blends ambient and indie-folk sounds to craft a captivating new single in honor of his late friend.
"In January of 2018 my best friend and former bandmate, Evan, relapsed and died of an accidental heroin overdose after years of battling opioid addiction. I wrote this song a few weeks after the death of my friend, Evan. I still couldn't believe it was real. I couldn't understand why and I kept telling myself internally, 'It will be alright', not just for myself, but for everyone affected by his passing in order to get through each day." Jake Goble, Enjune
"Be Alright" was recorded in Silverlake, CA at the home studio of Dan Sadin, mixed by Andrew Heringer (Milo Greene/The Guest & The Host) and mastered by Aaron Molho of Sundial Music. The track features a mesmerizing kaleidoscope of warm instrumentation punctuated by a rich dramatic build. The lyrics are held tightly to the chest through an intimate vocal delivery that effectively weaves together ambient and indie-folk sounds. It never strays from the confessional tone that it maintains from start-to-finish. By the final vocal section, the song reaches a powerful climax of multiple synths, guitars, vocal harmonies, and percussive elements. The harmony between all these layers creates an emotive, cinematic effect. "Be Alright" is an early showcase of Goble's ability to craft evocative soundscapes and vibrant songwriting.
"Deep down I knew that I could not bare to sit back and allow my friend's death to become another sad statistic on a chart, and thus, creating and publishing original music that is genuine to my own self has since become a newfound purpose. I do this to honor Evan and others who have shared struggles like him." Jake Goble, Enjune
Beyond being a cathartic release for Goble, all the money raised through streams of "Be Alright" will be donated to the National Institute on Drug Abuse (NIDA). For more information on NIDA visit: www.drugabuse.gov
"Be Alright" is the first of a series of singles by Enjune set to make up a 6 song EP entitled, Teal Dreams, scheduled to release on 6/9 later this year.
Connect with Enjune: Soundcloud | Apple Music | Youtube | Facebook | Instagram | Twitter