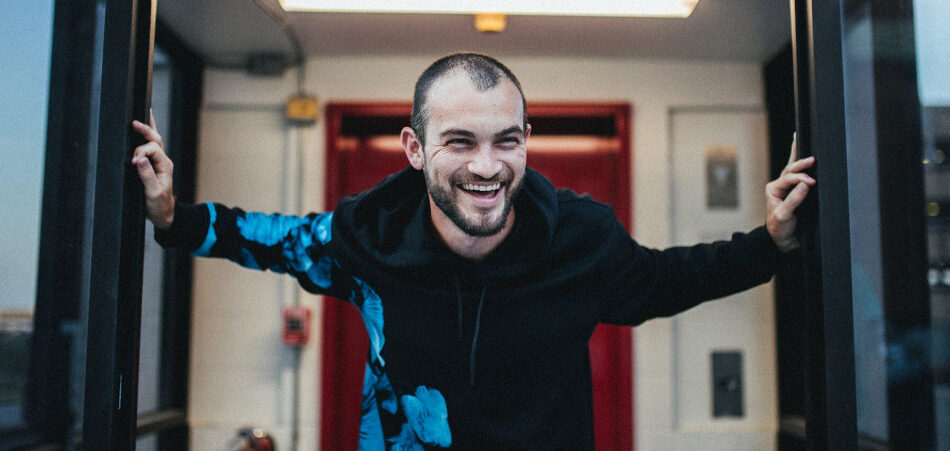 deadmau5's
mau5trap
imprint is starting off the new year rallying its team together for one collective flex. The label made a year of celebrating its up and coming recruits and focusing on releases from Mr. Bill, i_o and
ATTLAS
more often than its usual (albeit impressive) heavy hitters. Now with the release of the eighth edition of its 
We Are Friends
series, those releases are put into perspective as we see the talent pool at mau5trap together on one compilation. 
Ahead of its release on Friday, January 4
, you can hear the contributions of 
Dead Space
& C.H.A.Y. 
and the first track off the upcoming 35-track compilation,"Shaded" via our SoundCloud.
"Shaded" is a track that speaks to both its artists and its label partner perfectly, connecting the sounds of the techier side of house and electronica to melody. With both Dead Space and C.H.A.Y. having their own brand of tech house throughout their solo releases, "Shaded" sees them build a dark yet inviting energy together. Through production that is multifaceted enough to feel expansive but evocative of a dark, intimate basement club, this compilation has given these two rising producers a platform to explore and leverage collaboration to further their artistry.
Full track listing for We Are Friends Vol. 08 detailed below.
01. deadmau5 - Imaginary Friends (i_o Remix)
03. ATTLAS & HolyU - Minor Rain
04. Bentley Dean - Coagulation
05. Blue Mora - Luna Rough
06. BUDD & Bluum - Square One
08. Chris Waldt - Sprungus (feat. KMRU)
09. DeadSpace & C.H.A.Y. - Shaded
10. Dillon Nathaniel - Artifice
12. Dom Kane - Voices In My Head
14. EDDIE - Zombie Mannequin
17. Librae & Seismal D - Rainfall
19. Kayve - Welcome to the Kayve
23. Mark Mackenzie - Surge
24. No Mana - Tell Me Most
26. Reuben Keeney - Siren Talks
28. Sara Landry - Bird Ghost (feat. 6058)
30. Speaker of The House - Island (feat. Bette Miller)
31. Thin King & HolyU - Metropolitan
32. Dom Kane - Structures (Sysdemes Remix)
33. EDDIE - Healing (Julian Gray Remix)
34. Electrocado - Bogan Philosophy (Left/Right Remix)
35. Julian Gray - It Is What It Isn't (Arcadia 87 Remix)