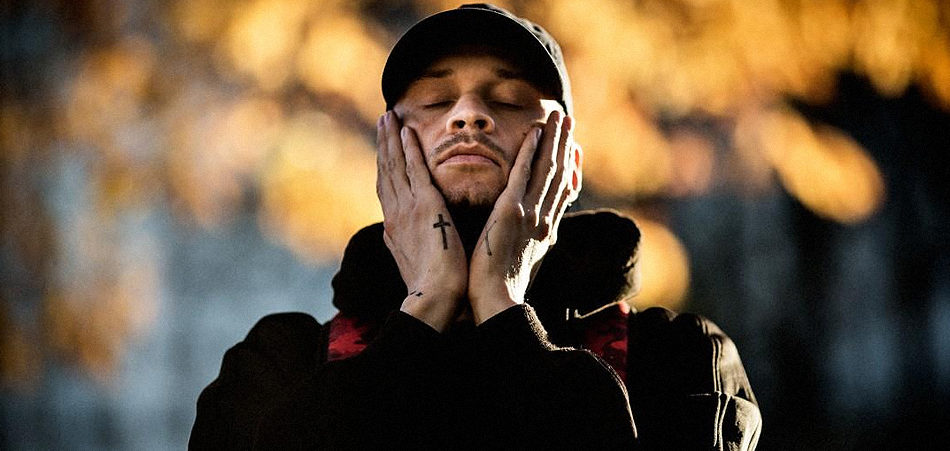 The thing you love about Norwegian crooner Unge Ferrari might just be the thing you hate about him, he's unpredictable and something of a chameleon. With his debut album Midt imellom magisk og manisk (roughly translates to "Inbetween Magical and Maniacal"), his lyrics and the theme of his tracks have never before hit this close to home.
It might not be unique or groundbreaking that an artist writes about their own life, the fact that you might have heard these stories before doesn't take anything away from Unge Ferrari's accomplishments with his album. The musician shows that it's alright to sing about things that are difficult and at the same time he packages the tracks in productions that encourage you to have a good time with it.
"I've never worked on a more painful project than this, at times I pulled my hair and felt like crying because it felt like I wasn't getting anything from the process. This album has made me feel prouder than anything else in my life"
Luckily for us, both his spiritual journey and his physical journey from Miami to Haugesund in Norway culminates in his new album. His R&B mixed with Hip/Hop vibe really create a uniqueness about the album. The first song being a massive production with heavy distortion and spiritual vocal melodies, followed by an uptempo dance tune summoning the likes of Chance the Rapper. The entire album is a journey of sound guiding us through a plethora of emotion.  
Connect with Unge Ferrari: Instagram | Facebook | Spotify | YouTube