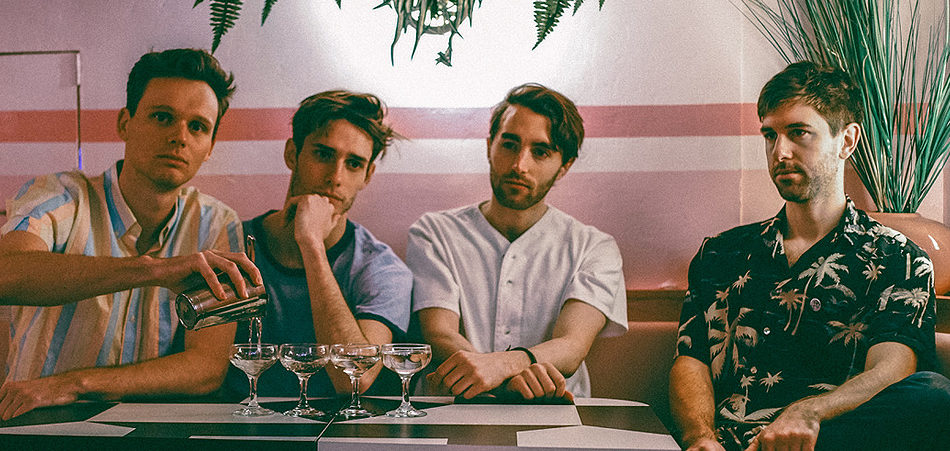 Crossing the bridge between synth-pop and jangly guitar rock, indie act Plastic Picnic return with the rhythmically driving force known as "Doubt." The new single from the Brooklyn-based quartet is a gleaming piece of work with all the bells and whistles found in modern-day indie-pop. However, the group flows in directions so effortlessly and blissfully that the final result is something of supreme beauty.
Taking their west coast upbringing to the east coast has reflected greatly within their joyous resonance. The band materialized in 2016 with their first single, "In Your Mind", and from there followed up the next year with their self-titled debut EP. Frontman Emile Panerio, guitarist Lincoln Lute, drummer Gordon Taylor, and bassist Marshall Hunt make music for the morning after—after those late, anxiety-filled nights that suck the life out of you. But here comes the sounds of Plastic Picnic, something so luminous, so refreshing that suddenly your body becomes restored of all emotional damages. Their single "Doubt" has that appeal on the musical forefront while their narrative abilities seek into deeper terrains of tackling uncertainty head-on.
On paper, Plastic Picnic's music possesses all the components one would expect from a catchy indie-rock tune—the upbeat synths, the compelling guitar riffs, and charming vocals. When Plastic Picnic blends them all together this effectively, the outcome is both unique and exhilarating for those who decide to take it all in.
Plastic Picnic have a few shows lined up including Brooklyn's Baby's All Right with Surf Rock is Dead on September 17th and they will be headlining Los Angeles' The Hi Hat on October 10th.