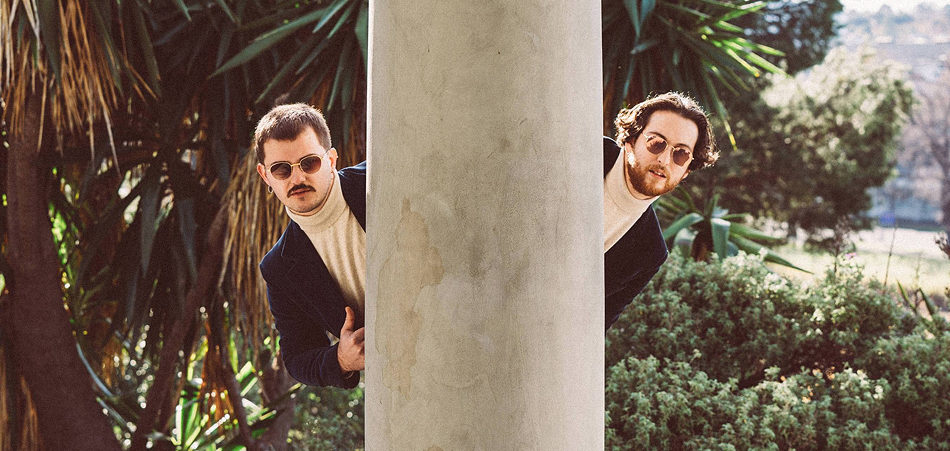 Nostalgia is very much so a theme in pop culture today - it is rampant, it is everywhere and it is what people are rediscovering. A few years ago, it was almost laughable to listen to disco and yet, it is disco itself that is making waves in the industry today. Australian duo Groove City is bringing back delicious late 70's/early 80's disco funk-inspired production with the release of their newest single "Gold Chevrolet", after signing with new booking agency Maker Agency. 
True to disco, "Gold Chevrolet" is a high-octane, immensely groovy production reminiscent of the the 70's and 80's. The intoxicating tune is a sorely-needed dose of unadulterated funk that immediately gets stuck in your head - but in a good way. The duo's deep, soulful voices drive the song forward into a fun, mesmerizing collection of twangy beats and guitar-driven energy. "Gold Chevrolet is a vintage summer anthem," share Groove City, "About a charismatic, smart and classy lady who doesn't take shit from anyone, gets what she wants and drives a Gold Chevrolet - for no reason other than the drive itself. Men want to be with her, women want to be her, but all she wants to do is ride into the sunset." From the beginning to the end, "Gold Chevrolet" is a delightful listening experience that truly encapsulates the disco we long for.
Groove City have begun their tour Australia / New Zealand tour as of September 6th.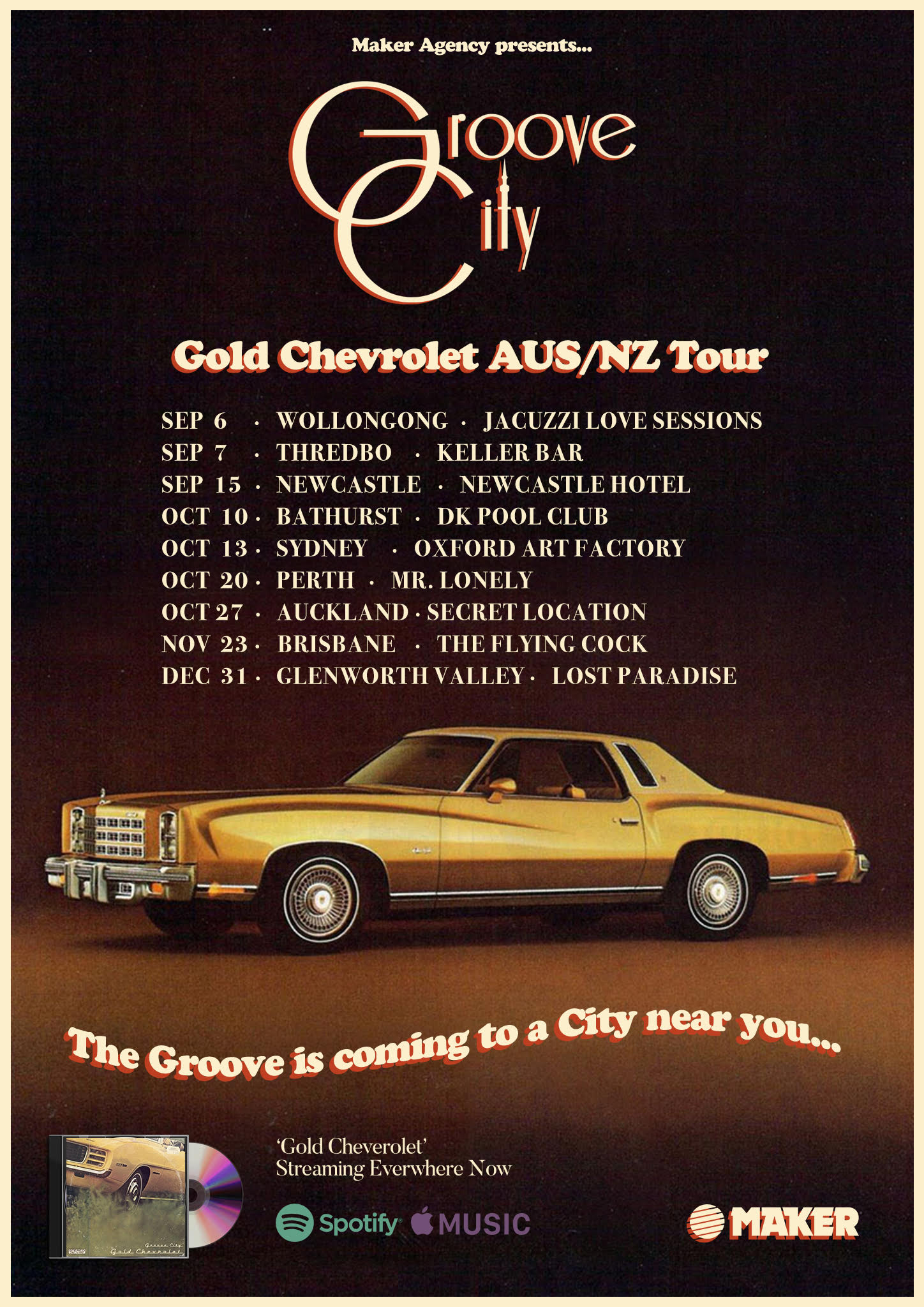 Connect with Groove City: Soundcloud | Instagram | Facebook