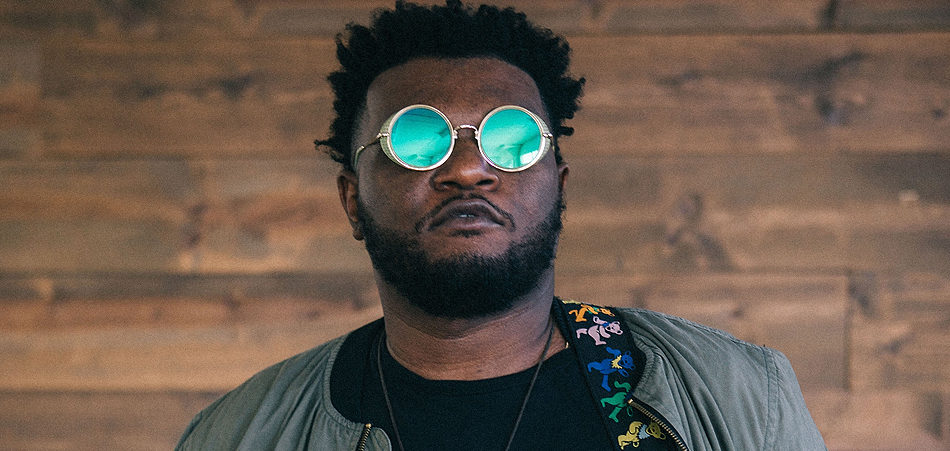 The West Coast Get Down continues to spread its wings. The Los Angeles collective that includes Kamasi Washington, Thundercat, and a host of others is preparing for the debut album from another one of their members, the keyboardist Brandon Coleman. After dropping the spaced out funk jam "Giant Feelings" earlier this summer, the virtuosic Coleman is back "All Around the World," another preview of his album Resistance, which is due out September 14 on Flying Lotus' label Brainfeeder.
Anyone who has seen Coleman perform with the West Coast Get Down likely remembers his signature glasses and his expressive, playful keyboard styles. "All Around The World" expands on those dynamics with a driving pulse and processed vocals that honor other keyboard gurus like Herbie Hancock and George Duke. Coleman takes things in a more R&B direction than some of the other WCGD releases, culminating in the big sweeping hooks where he invites you in on a globetrotting adventure.
The WCGD has already produced some of the most unique and exciting musical voices in the world of jazz, funk, and R&B, and Brandon Coleman is no exception. Between the thumping beats and ethereal vocals on "Giant Feelings" and the swagger-filled groove on "All Around The World," Resistance is sure to be a memorable release.
Brandon Coleman will be performing an album release show with a 10-piece band at the Lodge Room in Los Angeles on September 13. More information and tickets can be found here.
Connect with Brandon Coleman: Facebook | Instagram | Twitter