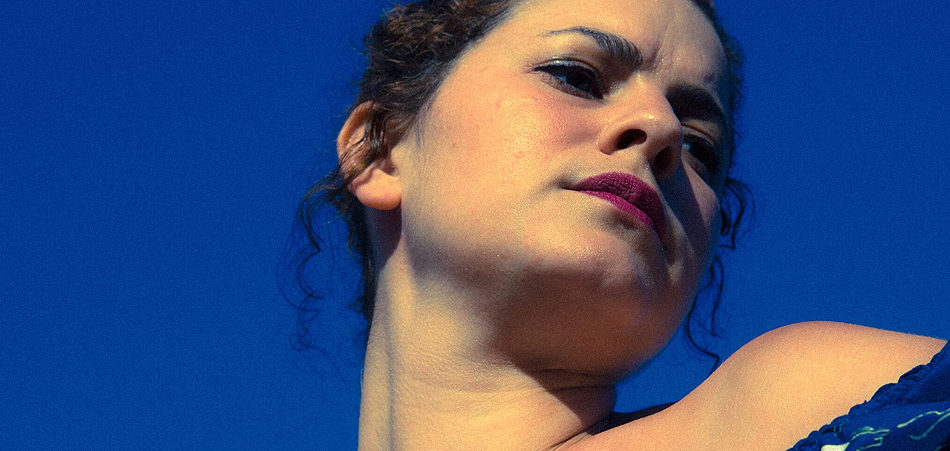 Odds are you've been lured by Sarah Chernoff's soft, heavenly vocals before. If not featured on tracks from artists like Miami Horror and Classixx, perhaps it was as part of the band Superhumanoids or her newer side project Mt. Si. Today you get the pleasure of Sarah Chernoff solo as she debuts her new single "You're Free" and B-side single "Crime."
The LA based artist has an amazing voice that pairs wonderfully with dreamy synth-filled productions. Both commanding in their own ways, the two tracks surround the listener with delicately woven melodies beaconed by Chernoff's pillowed voice. The leading single "You're Free" boasts spacious yet minimal production as it billows and builds slowly to completion. It starts off a little cold, but by the end you feel the comfort and warmth come to surface—perhaps that feeling of being free. 
"Crime" is one of those B-side tracks you don't want to skip. It has this smokey and alluring vibe that sounds like Chernoff could be covering Fleetwood Mac. The slinky, crawling mood makes "Crime" super alluring start to finish. At times the melodies open up to reveal moments of light, but for the most part "Crime" keeps an air of mystery.
There's a thoughtfulness in the construction of both "You're Free" and "Crimes" that makes listening a pleasure. If dreamy synth pop is your thing, don't let these two tracks pass by. Look for Sarah Chernoff's You're Free EP out now via electronic pop label Cascine's singles imprint CSCN.