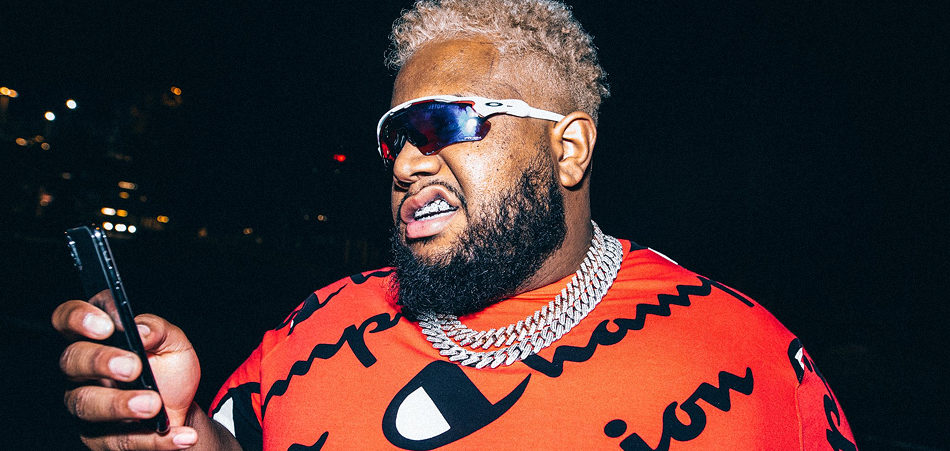 Guatemalan-American producer Carnage still has a strong presence in the hip hop and trap scene. Following the release of Battered Bruised and Bloody, featuring collaborations with recognizable artists such as Steve Aoki, Migos and Mac Miller, there is no denying that Carnage is ever growing in popularity and continuing to make a name for himself in the music industry today. Carnage has also taken a role in providing continuous support towards new artists such as GRAVEDGR and Sludge to share the spotlight under his record label Heavyweight Records.
 Accompanied by the release of "El Diablo," Carnage made a short statement to his fans saying, "It's time for me to get back on my bullshit," announcing that he will now be going by the name El Diablo.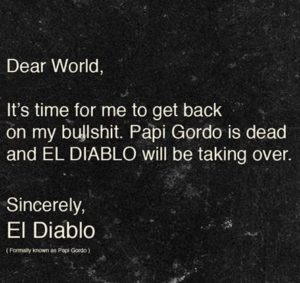 http://https://www.instagram.com/p/BmOjP5-hFLb/?taken-by=djcarnage
With the promise to his fans that the old trap legend will be back in business, the track "El Diablo" starts off with a strong sense of emotion leading into a scream of his new persona "El Diablo." Heading into a high synth release of massacre it is safe to say ASOC, standing for "A State of Carnage," will remain intact. The sense of excitement is promising as one can expect to hear similar old school trap bangers previously produced by Carnage, which will include new collaborations in the near future. 
Catch Carnage throw down this track at Miami beach on August 24th and Atlantic City NJ the following day. 
Connect with Carnage: Facebook | Twitter |Instagram | Soundcloud