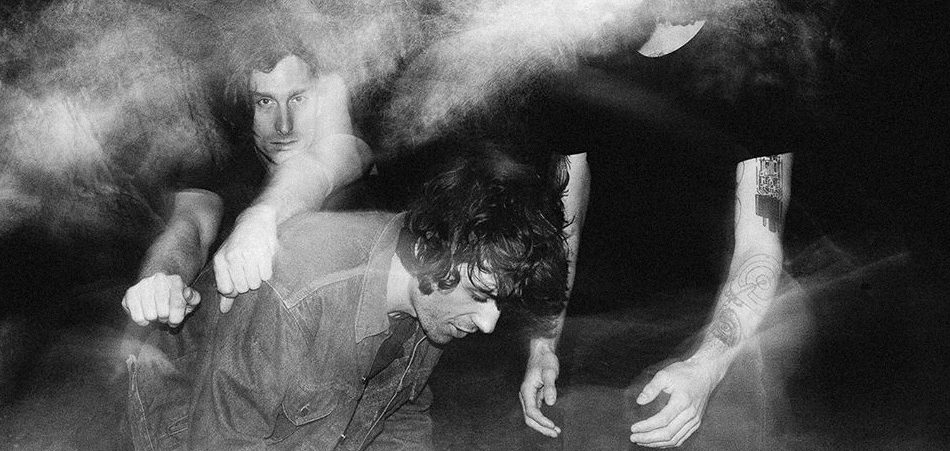 Developing a strong fascination for cults, religions and institutions, Seattle based band Spirit Award have found inspiration for their new single, "Supreme Truth" from a Japanese death cult. Led by Shoko Asahara, this cult enlisted the rich to join and carry out the subway sarin attack in 1995. With sharp guitar riffs and distinctive drums, this psych rock track is reminiscent of early New Order with a modern twist.
The video for "Supreme Truth" beautifully depicts what cult life is like. With the picturesque woodsy setting and slow motion movement, it's as if time has slowed down. Nothing else matters except for the secluded world that's been created. 
The video focuses on a group of people from a small town who've formed their own little outside community. The trance like expressions on their faces, give off this feeling as if they are in a dream-like state. It's as if they have been brainwashed and can't snap out of it. 
With the band's ethereal vocals and relaxing melody, it's easy to get lost in the music of Spirit Award and taken to another place, just like the people in the video are lost in their surroundings. Take a watch below and enjoy. 
10.18 // Neumos // Seattle, WA
10.23 // University of Portland // Portland, OR
10.24 // Old Nicks // Eugene, OR
10.25 // Bar Fluxus // San Francisco, CA
10.26 // TBD // Los Angeles, CA
10.27 // Valley Bar // Phoenix, AZ
10.28 // CANS DELI // Tucson, AZ
10.30 // TBD // Albuquerque, NM
10.31 // Syntax // Denver, CO
11.1 // TBD // Fort Collins, CO
11.2 // TBD // Missoula, MT
11.10 // Off Beat Music Festival // Reno, NV
Photo Credit: Brenna Nickels