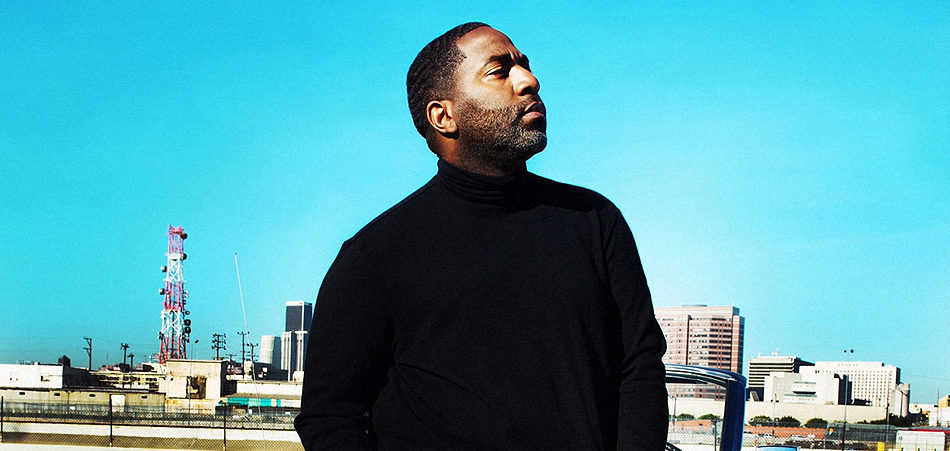 Fullee Love once thrilled us with his retro-futuristic funk-filled single "Deney Terrio" a while back, but he is not done grooving us quite yet. Today Love drops another jam titled "Nile Rodgers (Git On Down)" just to keep the party going.
The track's a feel good, disco-fueled anthem that pays homage to the co-founder of the legendary 70s band Chic (responsible for hits like "Le Freak," "Good Times," "Everybody Dance," amongst other disco bangers). Fullee Love and producer Nick Green fully embody the 70s/80s disco-funk spirit with lush guitar riffs, foot-stomping percussions and the obligatory catchy hook to match. Everything here screams retro but with a modern twist and vibe. Rodgers also popularized that "chucking" rhyme guitar style that's featured heavily on this track.
As a quick reminder, Fullee Love is Soup of Jurassic 5 fame. "Nile Rodgers (Git On Down)," serves as the 2nd and final leak off his upcoming debut LP, Free, White & 21 which drops next Friday (7/27) . Pre-Order the album here.
Tracklist:
01. Free, White & 21 (Intro)
02. Deney Terrio
03. Sittin Pretty
04. Free, White & 21 (Part 2)
05. Nile Rodgers (Git On Down)
06. Whistle
07. USA-iming
08. ShunGot
09. Free, White & 21 (Part 3)
10. Desperado
11. Again
12. Lift Off
13. Native Sky
14. Free, White & 21 (Part 4)
15. Natural
16. Squeamish
17. Dream Big
*All tracks produced by Nicholas Eaholtz (a/k/a Nick Green of The Internet)
Connect with Fullee Love: Soundcloud |  Twitter | Instagram