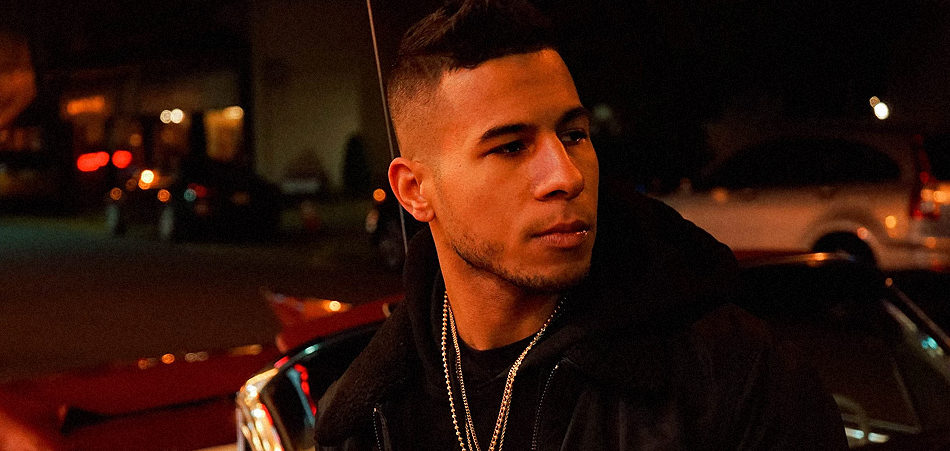 TITUS has found his sound, and it's good - really good. The singer and rapper just released an EP that was brought to life after his hard drive crashed and he was able to salvage his most important tracks from cloud storage. What came together was 404 Not Found, an upbeat EP with a clash of upbeat R&B and modern rap flows.
The cohesive project solidifies TITUS' confident R&B sound as having a sky-high ceiling. With production from Mister Neek(Mac Miller, Goldlink), Myles William(Beyonce, Lil Wayne, Kendrick Lamar), Ricky Remedy, and Bkorn, the instrumentals are often packed with simple bass lines whose calculated timing hits as TITUS breaks into an infectious melody.  
With influences ranging from Lil Wayne to Linkin Park, TITUS developed a sound that is assertive and often extraordinarily catchy but that allows him to place impressive bars throughout 404 Not Found. 
"I wrote this EP last year when I was going through a bit of a low point," says TITUS, on his new EP. "I moved into a house where I built a studio, and I took the summer off to record in an isolated environment. Songs like 'Free My Mind,' sort of describe the depression I was dealing with at the time. That depression worsened when the hard drive, where countless unreleased sessions were stored on, crashed. I felt that people (and other artists, specifically) could relate to that type of loss. Luckily, I had the best songs backed up on cloud storage and now I'm releasing them to the world as 404 Not Found."
Press play on 404 Not Found up above.
Connect with TITUS: Twitter | Facebook | Instagram | titusxfm.com