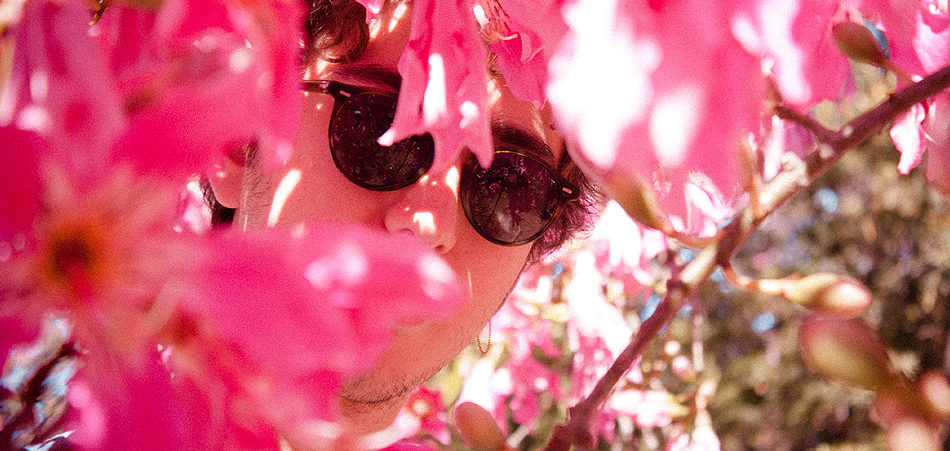 Want to hear three words you'd never expect to see back-to-back-to-back? Disco, Experimental, and Folk. However, it's 2018, and genre barriers are crumbling left and right, leaving a wide-open landscape for every artist to explore at their leisure. Case and point, Maryland raised experimental folk artist, Boy Willows.
Born Landon Fleischman, Willows is the colorful and fanciful version of Fleischman; a wispy alter ego who lets the music dictate his direction. Now living in Los Angeles, Willows' latest track "So Odd" is equal parts folk and funk, disco and dandelions. Peep the breezy joint below.
"So Odd" starts off with an upbeat atmospheric tone thanks to its simple layers and Fleischman's hazy delivery. Things stay simple for the first 30 seconds or so, and then the layers continue to build and build while never getting too heavy. Once the chorus breaks, however, it's clear that Boy Willows is a musical act that deserves recognition. His ability to seamlessly blend a funky and fanciful world shouldn't be possible, in fact, it's downright odd. But hey, it works. Even Fleishman recognizes how odd the whole thing is but, who are we to argue with a sound this smooth?
No word on when we can hear more from this novel talent rising from the City of Angels, so until news surfaces, peep the track above and keep it locked on EARMILK for all the genre-less gems popping up across the interwebs.
Connect with Boy Willows: SoundCloud | Instagram | Twitter