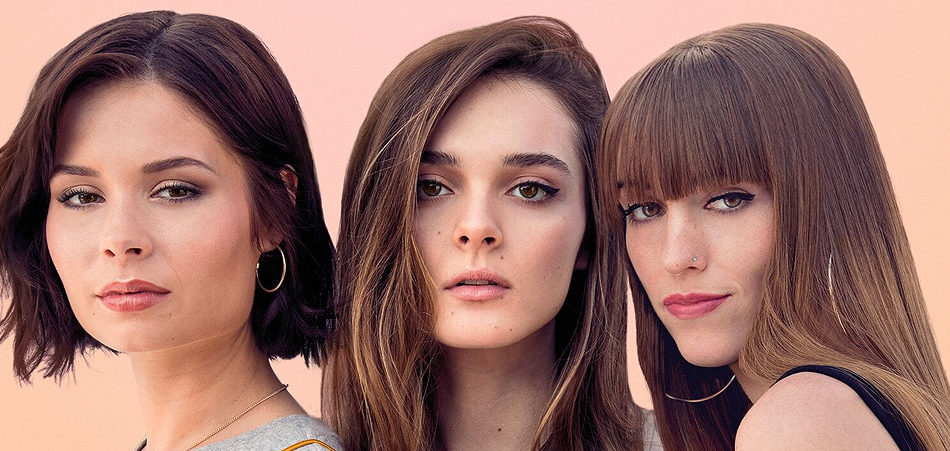 This week, Spotify launched its inaugural single for the new Louder Together program. The initiative will see Spotify pairing multiple artists together in the spirit of community.  
For Women's History Month, Spotify paired up-and-coming female singers Sasha Sloan, Charlotte Lawrence and Nina Nesbitt to release "Psychopath," a single about taking control of a breakup. Earlier this year, a friend of mine said that 2018 was "the year she started saying 'no' to men who call their ex-girlfriends 'crazy'." Nesbitt, Sloan, and Lawrence elaborate on this idea and turn tropes on their heads with their clever lyric "You keep saying that I'm crazy not to take you back/but if that makes me crazy you're a psychopath." 
Edinburgh native Nina Nesbitt is capping off a stellar start to 2018 with a tour supporting Jake Bugg in addition to this massive single launch.
Los Angeles indie-pop songstress Charlotte Lawrence is getting set to kick off her own tour in June coming off the heels of her latest hypnotic pop single "Just The Same" and the success from her 2017 viral single "Sleep Talking." Lawrence is one of the newest faces on the scene but a talented pop singer everyone should be watching out for.
Nina Nesbitt Tour Dates: 
03/26 – The Observatory North Park – San Diego, CA*
03/27 – The Theatre at Ace Hotel – Los Angeles, CA*
03/28 – The UC Theatre – Berkley, CA*
03/30 – Wonder Ballroom – Portland, OR*
03/31 – The Showbox – Seattle, WA*
04/01 – Commodore Ballroom – Vancouver, BC*
04/03 – The State Room – Salt Lake City, UT*
04/04 – Bluebird Theater – Denver, CO*
04/06 – The Heights Theater – Houston, TX*
04/07 – The Parrish – Austin, TX*
04/08 – The Kessler – Dallas, TX*
04/10 – The Back Room @ Colectivo – Milwaukee, WI^
04/11 – Off Broadway – St. Louis, MO^
04/12 – Deluxe @ Old National Center – Indianapolis, IN^
04/13 – Beat Kitchen – Chicago, IL^
04/14 – House Of Blues, Cambridge Room – Cleveland, OH^
04/16 – Bogart's – Cincinnati, OH^
04/17 – Eddie's Attic – Decatur, GA^
04/18 – Mercy Lounge – Nashville, TN^
04/19 – Visulite Theatre – Charlotte, NC^
04/23 – Club Café – Pittsburgh, PA^
04/24 – DC9 – Washington, DC^
04/25 – Baby's All Right – Brooklyn, NY^
04/26 – Space Ballroom – Hamden, CT^
04/30 – Great Scott – Allston, MA ^
05/01 – World Café Live – Philadelphia, PA^
*Supporting Jake Bugg
^Headline Tour
Charlotte Lawrence Tour Dates:
6/14 - Baby's Alright - Brooklyn, NY
6/17 - Beat Kitchen - Chicago, IL
6/19 - Moroccan Room - Los Angeles, CA
6/20 - Café Du Nord - San Francisco, CA
Connect with Nina Nesbitt: Facebook | Twitter | Spotify
Connect with Charlotte Lawrence: Facebook | Twitter | Spotify