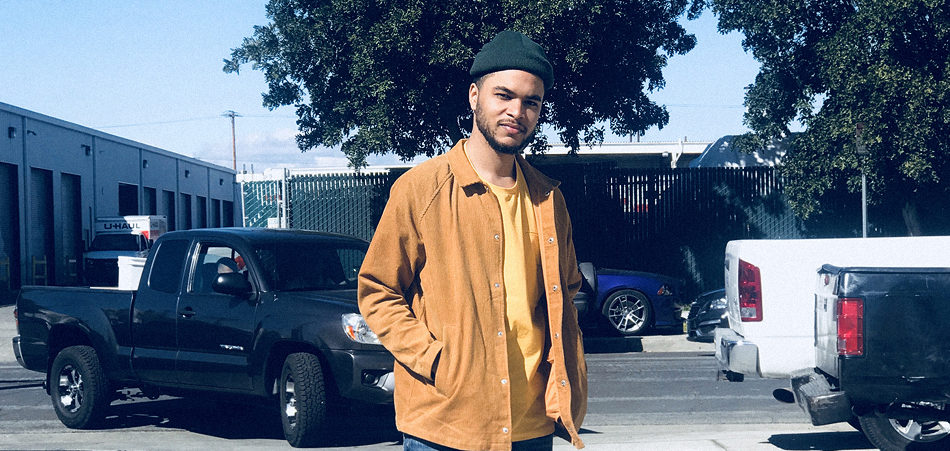 Hey, the weather sucks right now. Want to know what doesn't suck? New music from Grady and J'Von. Whether you're dodging storms in LA (read: drizzle), squishing shoes in the snow somewhere near New York or freezing your face off in Chicago, "Purple Beanie" has everything you need to set your mood right.
Let's start with that beat. Produced by Grady, "Purple Beanie" strikes the lo-fi tone right in its sweet spot. It's not so minimal that it's boring, but not so ostentatious that it's overbearing. Grady utilizes a playful piano loop with just a dab of melancholy, and a simple drum kit to get the job done. All of which gives J'Von enough room to flex his lyrical muscles.
Now, let's break down those bars. Seattle's J'Von is one of the most exciting rappers coming up right now. Each new track seems to be an opportunity for him to carve up instrumentals as he sees fit. An opportunity he never wastes. "Purple Beanie" in no different. On this one, the rhymer ponders life, and it's many complexities, spinning and twisting his diction to do his bidding. He's mastered the sing/rap delivery, and he laces it over Grady's productions, it's hard to imagine a better scenario.
Alone, Grady's instrumental would be a mellow lo-fi tune to cool out to and J'Von's lyrics a poem on life to dissect ad nauseum. But together, Grady and J'Von's efforts make a case that hip-hop has brightest of future's.
Connect with Grady: SoundCloud | Instagram | Twitter
Connect with J'Von: SoundCloud | Instagram | Twitter