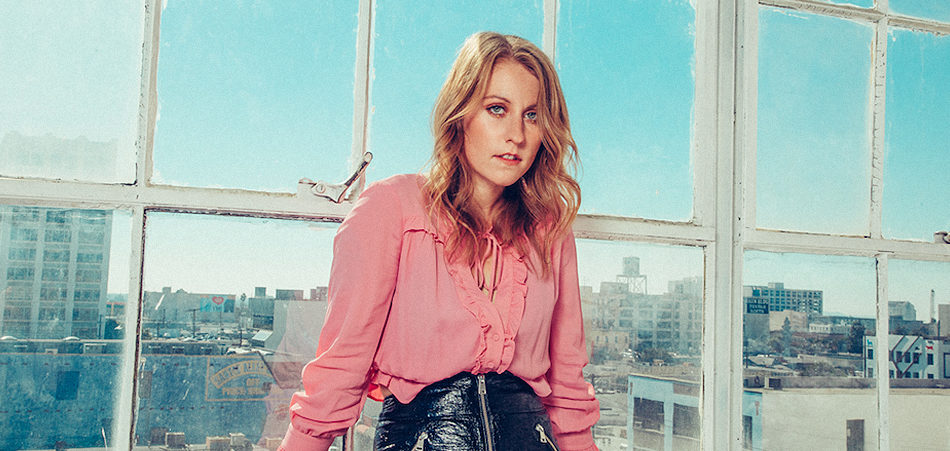 If you're a fan of The Cranberries, you might be celebrating the life of singer, songwriter, and musician Dolores O'Riordan. This week artists like The Avett Brothers, who covered "Linger" in a recent concert in Louisville, Kentucky, have been paying tribute to O'Riordian's life with renditions of her work. O'Riordian remains a huge inspiration for many artists far and wide, including LA-based indie act Dresage, who also just put her own interpretation of "Linger" out. Her reimagined version was recorded and produced during days of meditation while she felt at a crossroads – it was this creative homecoming that brought her back to her roots. Dresage explains in a lengthy message, 
"Dolores O'Riordan taught me how to sing. She showed a younger version of myself that the unconventional twists and turns in a voice could paint emotions far better than a perfectly trained one. I spent hours trying to sing harmonies on top of her lead vocal, working so hard to follow each outline she would craft. It wasn't easy. She made me work for it and my ear got better cause of this.



I made this cover of 'Linger' by The Cranberries back in August of 2015. I was at a different stage of my career, trying to figure out who I was and not slowing down to hear the voice inside telling me the whole time. Lost in the chaos, I took a solo trip to the mountains for some clarity. After a few days of solitude, something in me told me to go back to the beginning and listen my initial muses. I put on 'Everybody Else Is Doing It, So Why Can't We?' and all the reasons l try came rushing back.



I want to thank Dolores O'Riordan and the members of The Cranberries for helping shape me as a musician. I hope by taking this out of its hiding place on a hard drive it can be shared as a tribute to her legacy. Rest in power xo"
While you might not be familiar with Dresage's name, her beautiful cover will please your ears and give you some comfort knowing Dolores O'Riordan will forever live on as a true musical inspiration. 
Connect with Dresage:  SoundCloud | Facebook | Twitter