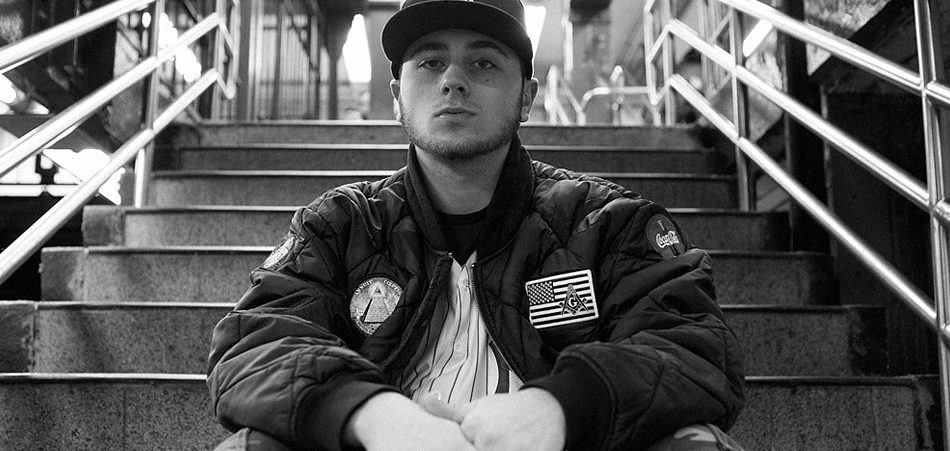 Last time we checked in with Rah-C, he was nineteen and just getting his bearings. Now a year older and wiser, the Upstate New York rapper is stepping up his lyrical and delivery game. "Trenches" is everything you would hope to hear from an upstart who has opened for and draws from DMX, Mobb Deep, Ghostface Killah, Raekwon, and Young M.A.. Paring his double-time flow with his acute cadence, Rah-C delivers an earworm of a song. The technical skill is impressive, but far from a crutch, as Rah-C lays a smooth hook to remind listeners that he's got range.
For anyone doubting Rah-C's steady rise, this track declares that he's been "working in the trenches," producing his own beats and making connections with other acts of his size, like JDAM, who features on the track. Of the collab, Rah-C says: "JDAM had reached out to me wanting to build, and after I became familiar with his music, I produced something that I knew he needed to jump on. His energy is great and it elevates the song that much more."
As far as the writing, Rah-C is in his lyrical pocket, stacking up punchlines and working his charm into every bar. It's no wonder the rapper was invited up to Sway In The Morning, where he laid a tight freestyle for Friday Fire Freestyle series.
Connect with Rah-C Twitter | Soundcloud