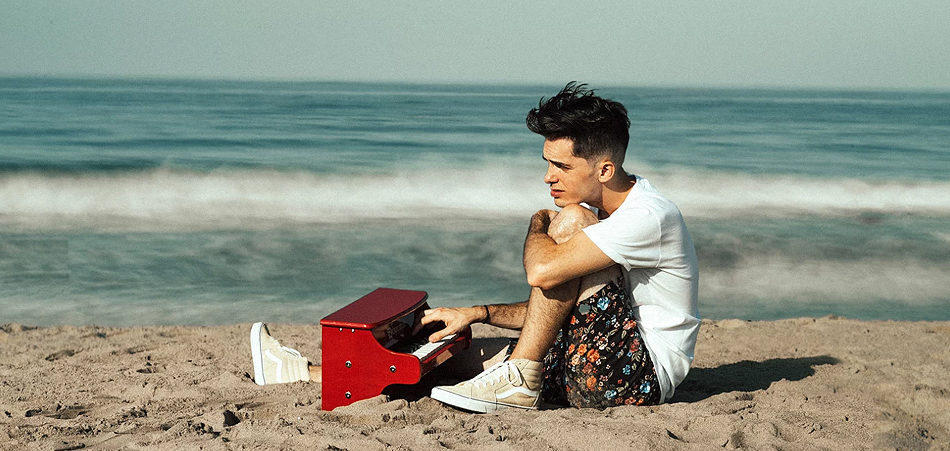 capital. is the best result of the MacBook generation. Armed with an old edition of Garage Band and a passion for music, the indie-pop singer flipped a miserable right at the North Hollywood train station into a gorgeous,  John Mayer-inspired single, "Lost Angeles." Standing at the intersection of desperation, frustration, and unrealized ambition, capital. sings rich note after rich note over a gripping guitar line. His anxieties are amplifying by the woozy synth line and capital.'s increasingly belting delivery. Each element of the single is so crisp and properly grandiose, giving the feeling of scaling an endless mountain, with the air getting thin but the will to persist only getting stronger.
The accompanying music video furthers capital.'s desolate emotions, built on drab colors and infused with a dreary sci-fi aesthetic. As capital. tells us, the video is mean to capture the feeling of being a ghost, of being so disconnected from reality you begin to question if you were ever part of one to begin with.
Of the track itself, capital. says: "The song 'Lost Angeles' came to me when I was falling asleep at the North Hollywood train station at 4:15 AM waiting for the next train to take me to work in Hollywood. I had just gotten mugged a few weeks prior, was extremely broke, extremely in debt (hell I still am I won't lie), I had no friends, hated my job, I felt like I was an embarrassment to my family, and I was sleeping on a grimy bench in one of the biggest cities in the world, all alone. I was so fucking lost. In a city that's known for the glitz, glam, and Instagram likes, someone has gotta be the elephant in the room. I want the listeners to know that."
Connect with capital. Twitter | Soundcloud | Instagram