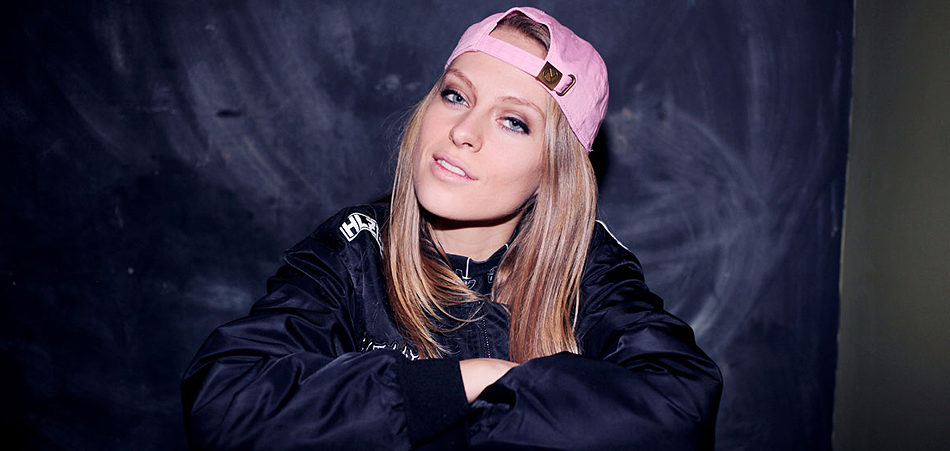 Nora En Pure has become one of electronic music's leading ladies. Using her deeply emotional sonic flair as opposed to hackneyed gimmicks and vaunted social media advertising to spread her message, the prestige is justified. In a musical landscape marred by solipsism, Nora (who to friends is Daniela) has proven herself a marvelous multi-instrumentalist and producer whose sole purpose is to instill bliss in her fans, ultimately leaving them starry-eyed and consistently clamoring for more.
Cashing in on the success of incandescent fan-favorites like "Trailblazer" and "Tears In Your Eyes," the South African-Swiss producer and DJ recently announced she will host a new weekly music show on SiriusXM's Chill channel. "Purified" kicks off Saturday, January 13 at 10:00 PM ET and will be a must-listen for house music fanatics all over the world. In celebration of the announcement, I recently sat down with Daniela to discuss her dream collaborations, favorite moments from 2017, and plans for the year ahead.
EARMILK: What was your favorite moment from a live show this past year?
Nora En Pure: Definitely Coachella. When you come to a place and don't know what to expect, then you start playing and people rush in to see you, that always feels good. The atmosphere in that Yuma tent was mesmerizing.
E: Did you have any weird moments with super fans this year? What was the worst?
N: Actually it's not too crazy. My music is so chilled, you don't need to be on something to enjoy it. My crowd is usually little bit older, but I've seen some fans crying while I play. Because some tracks are pretty emotional. 
E: So nothing at all? No fan has ever propositioned you or asked you to sign a body part?
N: of course signing body parts happens at times but nothing weird and I got a couple of bras from girls and some proposals.
E: Shut your face! Did they actually have a ring?
N: Yes! But I think it was more of a joke. It's cute.
E: Out of all the tracks you produced this year, which one rises above the rest and why?
N: I really love "Trailblazer" that was released recently. I feel it as a fresh direction. And this year I was touring so much I didn't get to finish too many things. "Tears In Your Eyes" was really special too and received great reactions. But I've had that one for three years already.
E: I love that one. What took Spinnin so long to release it?
N: Three years ago I had the first draft. I had a different vocal and I guess my team wasn't fully convinced. We played around with the arrangement and I had a few different versions until we got the final vocal with Spinnin and the arrangement was more on point. The moment it got released, the crowd was really into it. Whenever they'd hear the new vocals coming in, they'd be like "ahh!" Back to your question - with "Trailblazer," what I like is that the sound goes a little in the progressive direction but it's still chilled. I wanted to try a little bit of that direction. So that is actually my favorite.
E: I know you like to use live instruments in all your tracks. Is there an instrument in "Trailblazer" that you specifically were drawn to?
N: Yes. Obviously the piano again, it really brings the light into that track and catches the people who love the signature Nora En Pure piano sound.
E: How do you plan on kicking off 2018 with a bang? Are there any upcoming songs of yours in 2018 that you're particularly excited about?
N: February there will be an EP release. I actually have a couple of demos laying around that I've been playing quite a lot.
E: With Enormous?
N: Yes! And one demo maybe for Spinnin, but it's not decided yet. But I have a lot laying around that isn't really finished yet, so I think over January I really need to work on that (laughs). But there will be, again, really chilled, laid-back, melodic tracks. I haven't got vocals yet for any of them, so maybe we'll add something there, a good top line.
E: Do you have any collaborations in the works that you can tell our readers about without getting into too much trouble?
N: Nope, none at the moment.
E: What about your dream collaboration? If you could pick anyone in your genre to collaborate with, who would it be? Dead or alive.
N: Not particularly my genre but I would find it amazing to once work with a legend like Hans Zimmer.  In my genre I like Joris Voorn a lot, he's been a big inspiration. Especially also for DJ sets, he is really fantastic on the decks. As far as production goes, maybe Disclosure or Gorgon City. They've always been very innovative and push boundaries. Or of course, a collab with Rufus would sound pretty amazing I think.
Connect with Nora En Pure: Facebook | Twitter | SoundCloud | Instagram