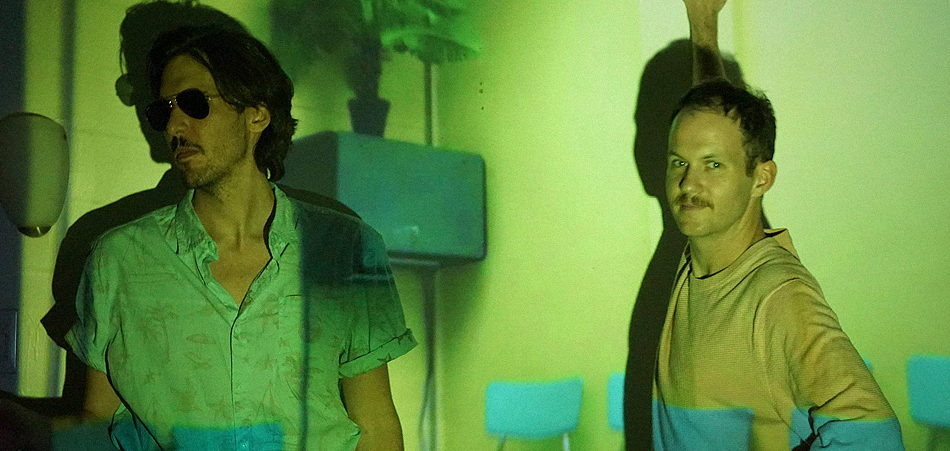 Toronto duo Teen Ravine (Nick Rose and Dan Griffin) has released the gorgeous first single from their upcoming self-titled debut album. After one member had left a long-term relationship and the other had spent a year in a dark room recovering from a concussion, the band was inspired to explore the theme of alienation. "Hall of Horrors" is an exceptionally beautiful track about experiences and sensations that are quite the opposite. 
"Pick up the phone": a request to a past lover sets off this lush piece about disorientation. Throughout the song, delicate vocals achingly narrate the experience of wanting to reach out to someone who is no longer there, trapped in the cycle of trying to get better while being constantly derailed by pervasive memories, just like being "lost in a mirrored hall of horrors" (what an apt metaphor) where you think you're finding your way out and then suddenly find yourself back in the same place you started, staring at reflections you no longer want to see. While a plush, melancholy bass line links fingers with a winsome beat, wavering synths intermittently reverberate throughout the soundscape like the multi-colored lights you'd imagine reflecting off the mirrors. As if that combination wasn't heartbreaking enough, layered on top of it all are some early Bon Iver-esque vocal harmonies that take things to a practically transcendent level. Ugh, pain really is beauty eh?
Teen Ravine's album is out October 18th.