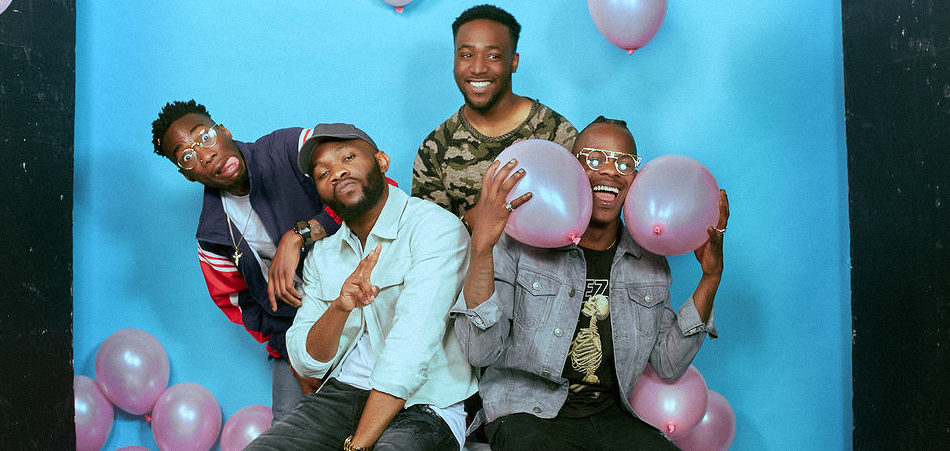 Green to EARMILK, the North London based Kamo and Prince, known together as  NewAgeMuzik – are a multi genre fusing duo who blend afro-pop, r & b, pop, dancehall and British hip-hop. The duo are known for underground hits such as "Da Beat", "Trending Topic" and "DM"', as well as their  debut EP 'CarTunes' which was released in April 2016.  . The British Nigerian duo began the year with two singles "Nisho" produced by GA (Kojo Funds, Yxng Bane, Tion Wayne) and "Wole", before taking a brief hiatus to begin work on their forthcoming sophomore EP 'CarTunes 2 '– their new single  "Brown Skin" is the first taste of what we can expect from the upcoming project.
'Brown Skin'. which was produced by Dami Bones (Wande Coal, Moelogo, 9ice), is a smooth, groovy afro-pop jam that will keep listener's wishing it was still summer. The Afro-infused, r & b approach of the duo is beautifully captured alongside the pulsating dancehall-ish backdrop which will also get the club jumping on the mellow tip.
Speaking about the inspiration for 'Brown Skin', NewAgeMuzik say,
"the song was created simply for the ladies, and is especially catered to black women, hence the name 'Brown Skin', but we also wanted to send a very conscious message to uplift our black women - they are 'righteous' despite how society tries to bring them down, and we have to protect and appreciate them at all times".
Talking further, the duo added that, "we never hear enough songs that boasted about our black women, so we made one, plus we want the message of 'Brown Skin' to be an antithesis to the countless stories of hatred and violence towards our black women that have flooded the news this year. We wanted to record a song dedicated to the 'brown skin girl', and appreciate what makes them so unique and beautiful".
CONNECT WITH NEWAGEMUZIK : Instagram | Twitter | Soundcloud |