Back in May 2017, surging production duo Win and Woo dropped their beautiful electronic pop single "Chicago." While paying homage to the duo's hometown, the bouncy single also features a resplendent vocal performance from Bryce Fox that has the warmth and radio potential to make a producer drool all over his or her black v-neck for a remix.
As we settle into our post-Labor Day Weekend melancholia and ruefully mourn the loss of summer, Win and Woo have come to the rescue with a blissed-out remix package of "Chicago" featuring sun-kissed reworks from SHADES, AUGUSTII, Tropix and INZO. While they all fall into the future bass genre, all four remixes are distinct in their sound design, which speaks volumes about the genre itself. When you're dealing with, say, big room house, you are pigeonholed as a producer because you're obligated to work in the 126-130 BPM range. Future bass, however, gives producers the freedom to experiment with myriad tempos and arrangements and opens up new lanes of admirers due to its crossover appeal.
All of the remixes here are stellar, but make sure to give fellow Chicago native INZO's a thorough listen. It's a really impressive effort that makes me wonder what they're putting in the water in Chi-town to pump out these ridiculous producers. Win and Woo are also on tour now and you can purchase tickets via their website.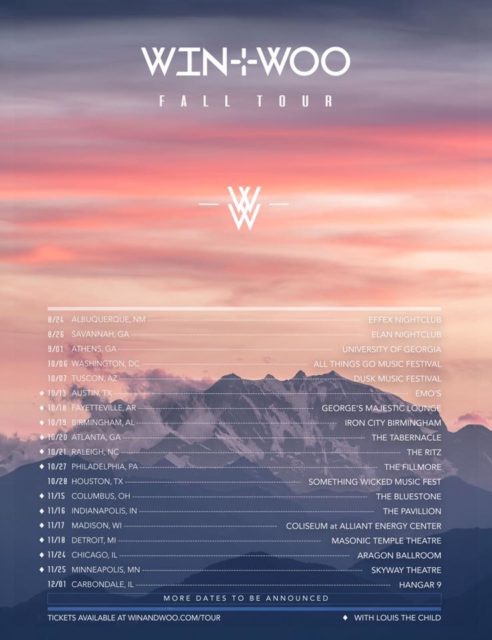 Connect with Win and Woo: Facebook | Twitter | SoundCloud | Instagram