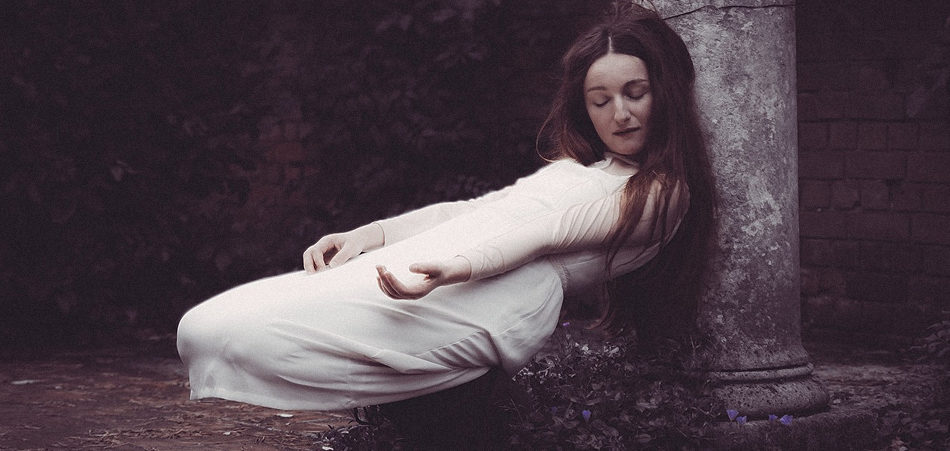 Lithuanian-born, London-based Johanna Glaza has revealed the second single from her upcoming album Wind Sculptures out on September 29, and we have your first listen here. Prior to going solo, she was the front-woman of Joana and the Wolf, which garnered a cult-following and gave her a foundation of experience to ready her for independent pursuits. In addition to her astounding vocals, themes and production, she has the aesthetic down, which I would recommend checking out in the video for her first single, Space Mermaid, which is a beautiful visual translation of her music.
In my formative years I went through a big folk phase, one that solidified my obsession with music in general. I don't listen to much folk music anymore, mostly because whenever I hear any my self-purported cold shell of a heart breaks apart to reveal its true emo form, and that's just too much for me. But Glaza is so distinctive and powerful that I can't resist. In this way, it's kind of freaky that this song is called "Coming Home", because that's what listening to her music feels like for me. With her faery-like vocals, mythical melodies, and naturalistic production that is subtly infused with electronic elements, she creates something that is both ancient and modern. 
The primary dance in this song is between voice and piano, but other creatures play almost invisible roles as they surreptitiously materialize and disintegrate in the atmosphere surrounding the central parts. Percussion is kept to a minimum and enmeshed in the hits of the piano in order to buttress the melodic pieces but not overwhelm them. In the song's apex (there's no verse-chorus structure here) comes the ear-perking moment that had me hooked, where Glaza's voice itself almost sounds electronic as her layered oo's harmonize with the percussive piano chords below. Looks like it might be time for me to head back down that folk road.