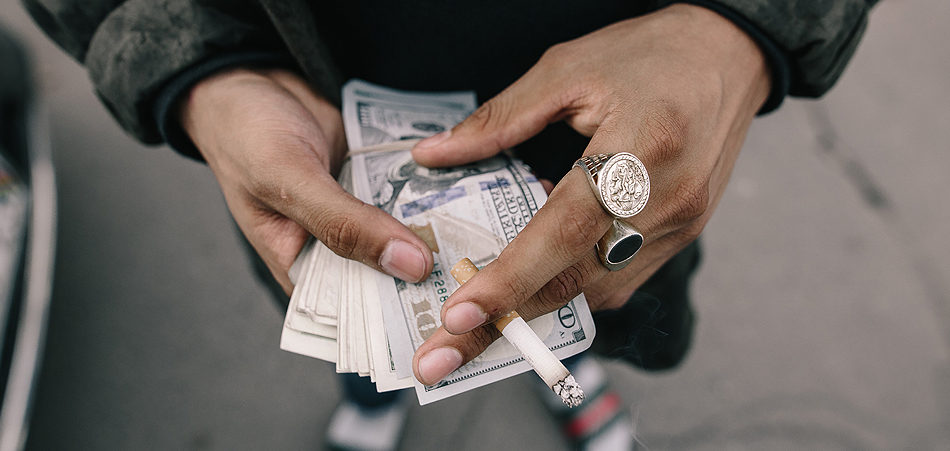 The late 90s was a pretty interesting era in hip-hop. This was the time when polished, more pop influenced rap was slowly edging out the hard hitting boom bap sounds on mainstream radio. This was the time of Puff Daddy and the Bad boy family. This was the time of "All about the Benjamins", which I can say (without blinking an eye) is one of the best posse cuts to come out of that era. Many will disagree but they will understand where I'm coming from and that argument will require a full article for another day.
Inglewood, CA artist Cojo is a young act who is pushing his music on the west coast scene. From what I garnered, he was been mentored by underground LA legend MURS which is a great thing for any young cat out the gate. On the other hand is Louie Devon, a rising fellow LA vocalist who lends her sensual vocals to Cojo's newest track titled "Benjamins".
"Benjamins" is one of many collaborations between the duo and producer Buttercreem (who is the son of Emmy-award winning actress Regina King). The song is inspired by Puff's "All about the Benjamins" and while it employs the same sample, Cojo's take on it has a more experimental, off kilter vibe which is pretty much his niche sound as seen below in his video game-esque song "Super Cojo(PSA)"
Connect with Cojo: Soundcloud | Twitter | Instagram