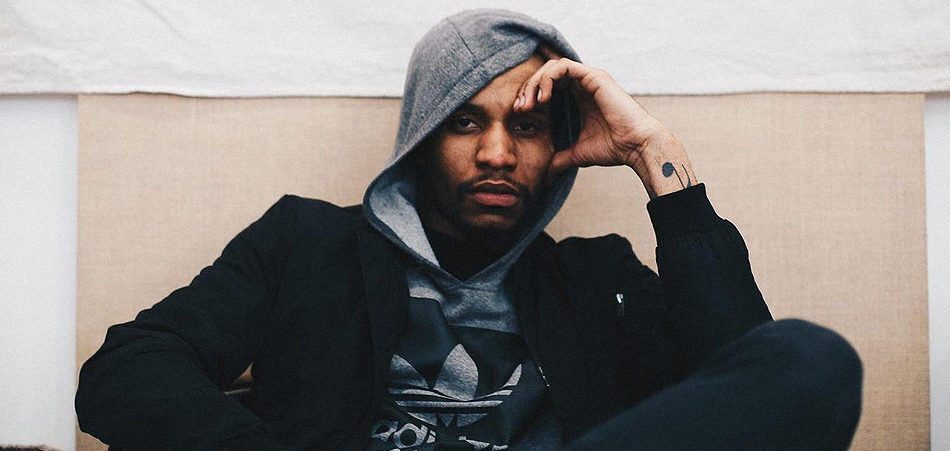 Phoelix has been behind the boards on all of your favorite albums. Between Noname, Saba, Smino, and so many others, when Phoelix adds his musical architecture to a beat, it's unmistakable. His talents run deeper than production, as his spirited vocals were the backbone for Noname's moving closer, "Shadow Man," off 2016's Telephone. On GSPL, Phoelix takes center stage across the seven tracks.
GSPL is a record that both invokes and subverts spirituality. Opening with "Red Beans & Rice" the vocal work cascades down the production, really insulating us within the creative mind of Phoelix. Weaving between singing and rapping, the organ keys in the back of mix act as windows and give the song room to breathe. We take an even deeper breath on the following cut, "Bob Davis," where the drunken vocal samples slows down and Phoelix delivers a well constructed verse peppered with smart punch lines. He gets it right towards the end of the song: "this is my tape / this is my day."
Some of the best rapping on this project can be found on the punchy "Bones" featuring Dax. This track is the pinnacle of Phoelix's talent. The verses are energetic, the vocal work has a wavy groove, and the beat enlivens both his and Dax's performance. As a show of his talents, you can also find purely instrumental cuts like "Heartless Sonata." The vocal sample present across the album goes over you like a fall gust of wind, with keys that tumble about the track like blown leaves. "Heartless Sonata" works so well because of its range. The shaking somber mood is consistently offset by glimmers of optimism, which allows Phoelix to paint a clear picture of his mental state. It's a walk through the city, but also through his emotions.
Celestial meets gospel on "Temptation." The starry accents usher in the track, and then Phoelix gets properly political. His delivery is fiery, but marked by a seemingly forced restraint. It's as if he is trying to keep it all together, whether for himself or for those around him. That dissonance makes this track ever more emotionally complex and engaging. "Temptation's" imagery features some of the best writing on the album: "bodies screaming out from the dirt / do you know they're hurt?"
There's some risk taking on "Half & Half," where Phoelix steps away from the color palettes he'd been working with to introduce a production style someone like Smino would love. By this point in the track listing, the project was really begging for a change of scenery. That's the crux of my issues with this debut: Phoelix is so good at what he does, I'm constantly searching for him to loop in something new. "Half & Half" is a testament to the variety he can bring to a solo project, but it's not enough to bring relief to all of GSPL. There are times where I love the familiarity of his beats, and other moments where tracks like "Tom & Jerry Outro" where I hear too much of what I've heard—and loved—before.   
On GSPL, Phoelix doesn't waste a second. The moments he jumps in to lay down a verse are poignant; each image hits and each bar is tangible. When he needs to, Phoelix let's the beat do the talking. His production gives body to shapeless emotions, gives the wandering listener a place to call home.
Connect with Phoelix on Twitter and SoundCloud.