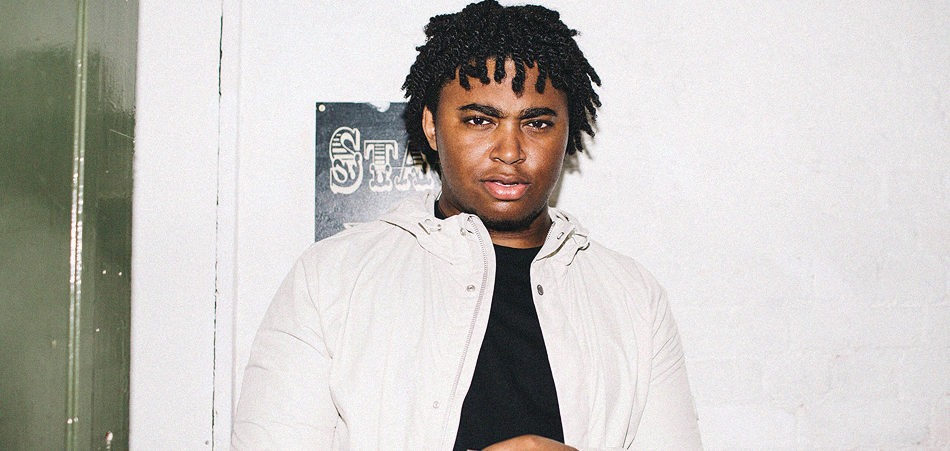 [soundcloud url="https://api.soundcloud.com/tracks/329672496" params="auto_play=false&hide_related=false&show_comments=true&show_user=true&show_reposts=false&visual=true" width="100%" height="450" iframe="true" /]
It's always a beautiful day when Monte Booker drops a new record, and even more beautiful when he drops two, and the Chicago beat master has cooked up a dope remix of Rae Sremmurd's "Swang" as well as unveiled a new Smino and Phoelix track, "KOMPANY."
On his remix of Sremmurd's "Swang," Monte takes the track down a few thousand leagues. While the overall pacing of the song remains intact, Monte adds a ton of flavor, giving "Swang" an almost tropical feel. One might go as far as saying Sebastian the Crab or Mr. Squarepants would prefer this version over the original. That much is especially true when he brings the mermaid-like vocals in on the chorus halfway through the track. "Swang" is already a great track, and instead of trying to simply add to it, Monte makes it his by giving it a beachy feel. Need a new track to bump for the 4th of July? Monte's got your back.
[soundcloud url="https://api.soundcloud.com/tracks/329682209" params="auto_play=false&hide_related=false&show_comments=true&show_user=true&show_reposts=false&visual=true" width="100%" height="450" iframe="true" /]
Next, we have the L10MixedIt mixed and mastered cut, "KOMPANY." "KOMPANY" boasts some much-appreciated bounce and a synth loop that is reminiscent of original Prince of Persia, like 16-bit MSDOS PoP, before morphing into a higher definition version of itself. As per usual, Smino rips this thing to shreds as he discusses keeping good company. Smeezy Segal on one for real. And B=by the time Phoelix comes in to smooth things out on the chorus, the beat changes up again, sounding like an underwater orchestra.
As is expected with the Zero Fatigue crew, "KOMPANY" is a jam. It's too early to suggest Monte and crew have the Midas touch, but it's certainly not an unreasonable metaphor to ponder.
For those of you located across the pond or those with a propensity for purchasing spur of the moment plane tickets, you can catch Monte playing his first headlining show at Birthdays in London, July 6th.
For all things Chicago hip hop, Zero Fatigue, and good ass music keep those eyes and ears locked on EARMILK.