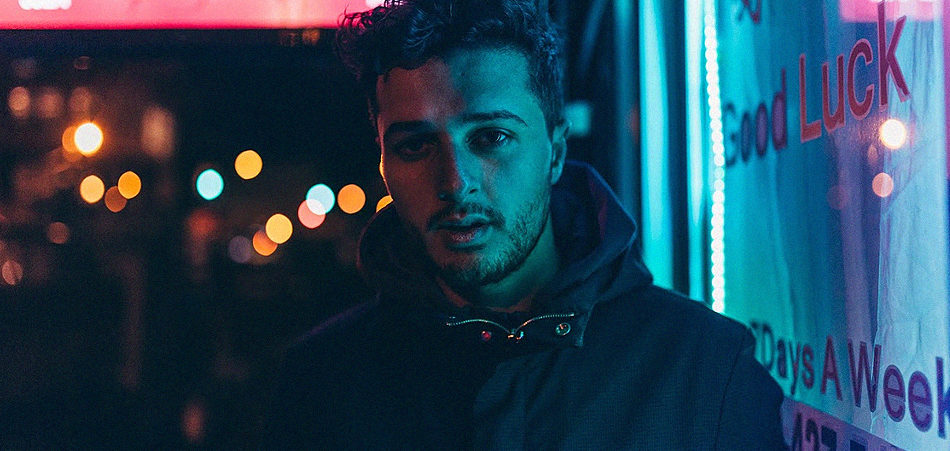 Cool, vibrant pop tones infused with intensely personal lyrics are vital elements of NYC-based pop singer Sam Setton's latest EP. Composed of five tracks, the "Renegade" EP tells the story of how Sam's most meaningful and most recent relationship ended. With each song comes a particular moment and story, and so it makes complete sense that the singer had words to say about each track, which you can read below:
Throughout each of the 5 tracks, the singer touches upon different stages in a past relationship, from when he realized he was in love, up until the relationship was over and the girl was with someone else. 
"Luv U Right" on the surface is sonically a soothing pop track but examining the track lyrically, listeners will notice that it digs deeper into some more complicated thoughts and feelings that come with first love. As Sam puts it, the track is "about the feeling I had when I realized I was in love, but at the same time conflicted, because I'm not sure she realizes it and if she's ready or not. I'm asking her to let me in, and letting her know I'm the one for her… I wrote this song in hopes it can be an anthem for people who think they aren't valued enough in the eyes of their lovers".
"Berlin" builds on the energy of the first track, with more energy-infused percussion and synths. Sam "wrote this one about a time in our relationship when we were fighting almost everyday and I was conflicted on whether or not to be patient and work things out, or to end the relationship". The hook is infectious, and the vocals have that perfect balance between emotional and controlled. 
"My City" is a turning point within the EP where Sam has become more focused on himself and what he wants. It's at this point in the EP that the sound starts to blend in similarity to the past two singles, and listeners may find it difficult to differentiate "My City" from "Berlin". 
The fourth track,"Stranger" is a much needed change of both sound and energy in the EP. Different from the past three singles, "Stranger" takes a more chill, laid-back sonic approach at the beginning while lyrically, Sam goes over the aftermath after the end of a relationship. "Our relationship has finally come to an end and I'm addressing how I'm not OK with the fact that we're now strangers to each other, and I'm trying to fight for us and get her back." 
"Renegade" takes a serenely reflective turn that thoughtfully wraps up both Sam's relationship and the EP. Sam states that "Quite simply, this song about the first time I saw my ex with someone else". Bittersweet feelings are reflected both in the instrumentation and the lyrics, and it's a moving track to end the EP with.