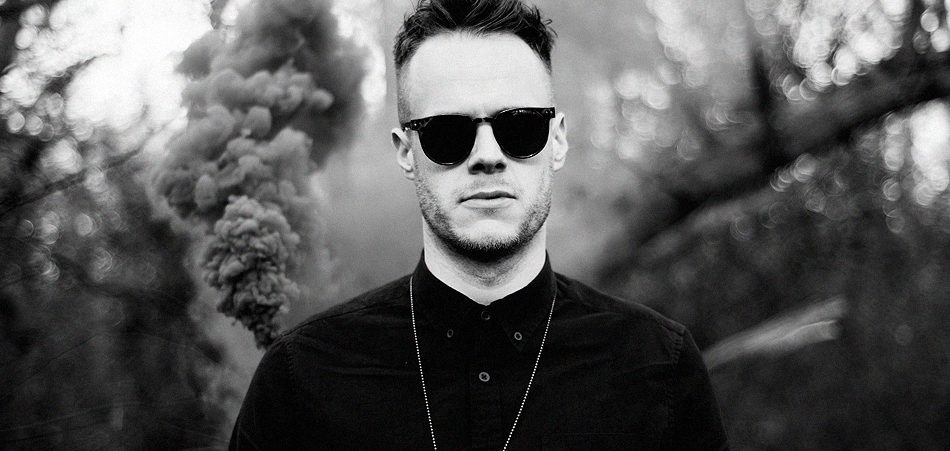 London-based producer Cera Alba has paired up with vocalist Zahra for a pair of tough tracks on Jamie Jones' Hottrax this June featuring a remix from Stockholm's Tiger Stripes. The newcastle born DJ and producer saw his beginnings several years ago and has a serious reputation for delivering 5 star music on labels such as Hot Creations and VIVa Music. Back with his latest EP, 'Taking Over Me', Earmilk wanted to find out more about Cera Alba, aka Liam's formative days - and the first music he remembers.
One of my earliest memories of listening to music comes from buying cassettes, I had this big old 80's silver boombox, come to think I don't know where it came from, perhaps passed down from a family member. I can remember getting a tape by K.W.S. It had a track on it called 'Please Don't Go'. One of those early 90's manufactured pop house records, I loved it. It reminds me of living in Newcastle before my family moved to Nottingham when I was 10. I came across my second track when I was entering my teenage years, I guess it represents that rebellious, emotional, intense side to my personality in those years. The track is The Streets 'Turn The Page', the opening track on The Streets first album Original Pirate Material. It's a raw sampled orchestral track with a poem written by Mike Skinner spoken over the top. It really connected with me during my time at school. The final track is Pounding' by Doves. I bought this EP on CD single back in 2002 during my first year at college, I used to listen to it on repeat. It just has such a powerful energy which got me going!
As a DJ he's been making regular appearances across Europe, including venues such as Watergate Berlin, Sankeys Ibiza, Brixton Academy London, not to mention festivals such as Hideout. Known for it's ever growing electronic scene and churning out constant talent, it's no surprise that Liam's first experience with dance music was in the north of England, home to clubs such as Manchester's legendary Warehouse Project, Leeds Mint Warehouse and Stealth - Nottingham's small but mighty live music venue.
I was born in Newcastle but I moved to Nottingham when I was 10. I would say my experience of dance music happened when I was university in Leeds. It was the diversity of the crowd and the vibe from the city which made Leeds a great place to experience dance music culture. There was a real buzz around at the time.
Cera Alba's three track masterpiece will see it's release on the 16th June. Opening with 'Taking Over Me', a dark, moody and atmospheric 8 minute journey which has found it's place perfectly on Hottrax. Tiger Stripes's remix of the title track is truly something special. Providing a crunchy rendition of the original, the vocals see heavy distortion combined with synths to create a completely different vibe. The B side is home to 'Pablo' - a more rhythmic track with a piercing vocal to stamp shut this electronic delight.
I have been sending music to Jamie Jones for years and have had a few releases on Hot Creations. He's always great at getting to me with feedback and advice. When I sent these tracks over he got back to me saying he liked them, then I didn't hear much for a while and was planning to send out to a few other labels. Richy then got in touch and asked me for the track with the vocalist on it and wondered what track he meant. He then said Jamie had played it so I guessed it was the one I sent to him. Soon after that Jamie asked to sign them to Hottrax, which was great news.
With Cera Alba going seemingly from strength to strength and with this to be the first of many releases, we said our farewells and wished Liam luck by finding out where we can find the master at work over the summer, and to name one track that we'll be hearing expertly mixed into his sets.
Well that's a hard one but I reckon I will be jamming this out a few times, a bit late to the party as it came out last year but Timothy Blake 'A Stormy Search' has got summer written all over it. You can catch me at Hideout Festival, Eden In Ibiza, London and Munich this summer! Bringing the vibes!
Cera Alba feat. Zahra 'Taking Over Me' drops on Hottrax on 16th June 2017
Connect with Cera Alba: Facebook | Twitter | Soundcloud