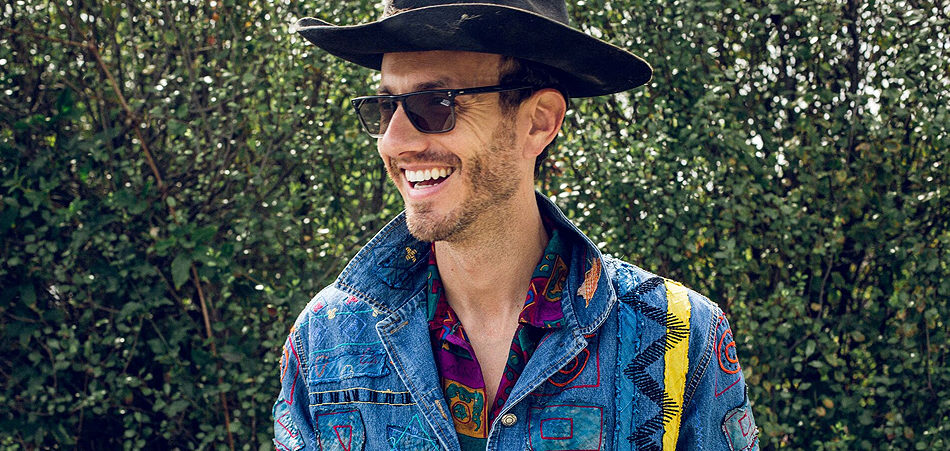 Lonely Boy, Los Angeles-based vibe astronaut, DJ and producer, is bringing his tasty house and techno experiences to Coachella this year as he prepares to perform for the first time on the famed Do Lab Stage. As fans begin to make their way to Indio, California for Week 1 of the festival, Lonely Boy was gracious enough to put together a vibe-filled mix to get you in the right zone as you road trip down there.
"

Sunday, April 23rd

 is going to be awesome! Not only will it be my first time attending Coachella, but I get to rock my live show on the amazing DoLab stage!!" Lonely Boy
I've seen Lonely Boy perform at the Desert Hearts festival and he is a master at pulling an entire audience deep into his set and captaining everyone into a deep groove journey. It's always so inspiring to see Do Lab continue to provide this kind of whole-hearted, in this case, special house and techno experience, at a massive festival like Coachella and pull it off so successfully. Now 13 years in the making, the team behind Coachella's Do Lab Stage continue to develop and create a flawless electronic music experience for those seeking a little more of an outdoor, captivating and fully immersive stage. It's no wonder then that they threw a rapidly emerging artist like Lonely Boy to their lineup this year, along with a few other kick ass Desert Hearts artists.
"I've been working on some new live numbers, but if you wanna hear those, you're gonna have to come to Coachella ;-) What you CAN hear, is this lovely selection of tunes I've prepared for your drive to the desert." Lonely Boy
Full tracklist from mix:
1. Sofiel - Francesca Lombardo
2. Real People - Andrew Grant, Lomez
3. Homeless Hand and the Handless Home - Ulf Blonde
4. Mumbo Jumbo - Quiver
5. Insomnis - Mihai Popoviciu, Markus Homm
6. White Light (Jimmy Edgar Remix) - My Favorite Robot
7. Kid - London Ground
8. Get - Joshua James
9. Centreofattentionaut (Kate Simko Remix)
10. Bibimbap - Area
11. Afternoon Naps (Lonely Boy's Daydreaming Mix) - Paul2Paul
This year's Do LaB will feature performances by the likes of Mr. Carmack, Justin Martin, Gaslamp Killer, Jonas Rathsman, XXYYXX, Eagles & Butterflies, Shiba San, Will Clarke, Barclay Crenshaw, Mikey Lion, Lee Reynolds, FKJ, Monolink, Liquid Stranger, and more.
Connect with Lonely Boy: Facebook | Soundcloud | Twitter
Full Do LaB at Coachella 2017 Lineup
Weekend 1:
Amtrac
Bearson
Bleep Bloop
Bogl
Chet Porter
Eagles & Butterflies
Elohim
FKJ
Gaslamp Killer
Gone Gone Beyond
Haywyre
LMBRSXUL
Monolink
Mr. Carmack
Oscure
Partywave
Sabo
Sayer
Shiba San
Space Jesus
Tara Brooks
Team B&L
Whethan
YOTTO
Zimmer
Weekend 2:
Barclay Crenshaw
Billy Kenny
Daktyl
divaDanielle
Einmusik
HAANA
Jan Blomqvist
Jonas Rathsman
Jonnie King
Josh Billings & Nonfiction
Justin Martin
KNGSPRNGS
Latmun
Lee Reynolds
Liquid Stranger
Lonely Boy
Mad Zach
Marbs
Mikey Lion
Monte Booker
Netsky
Porkchop
The Geek x VRV
The Librarian
Will Clarke
XXYYXX