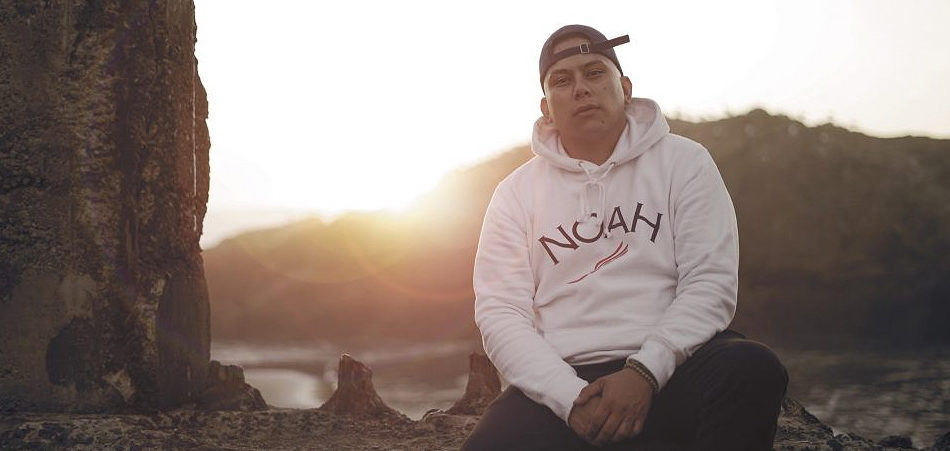 As a fan, I've been following Noah O for the better part of the last four years. As a friend, I know without a doubt, that in those four years, the rapper/entrepreneur has been a rock for the RVA community as an ambassador of hip-hop and culture. Rising from the ashes of Richmond's rap scene in the 90's, and yet still earning the respect and plaudits of the artists who have come after him - to call him an OG would be an understatement. Put simply, if you're in RVA then you're probably within six degrees of Noah or someone from his Charged Up camp. 
Throughout his work, Noah's lyricism has mostly been driven by an inspiring and purposeful message: to keep pushing. This doesn't change on his most recent project, The Rain, a collaborative effort with DJ Mentos. However, there is more certitude in these bars. At this point, the rapper approaches his craft with the confidence of a seasoned veteran; one who embraces the world, but understands the reality of changing times. Take "Raindrops" for example, where he drops all kinds of jewels to ponder over: 
Divide and conquer, you Democrat or Conservative / Marijuana illegal, but legal to murder kids/ The cost of living rising, but wages is stagnated / Social Media got us distracted and fascinated / Before I follow fame, follow my imagination / I'm seeing that they hollow and they seeking validation.  
The Rain delivers this kind of consistency through and through, and the project may be his most developed piece of work to date.