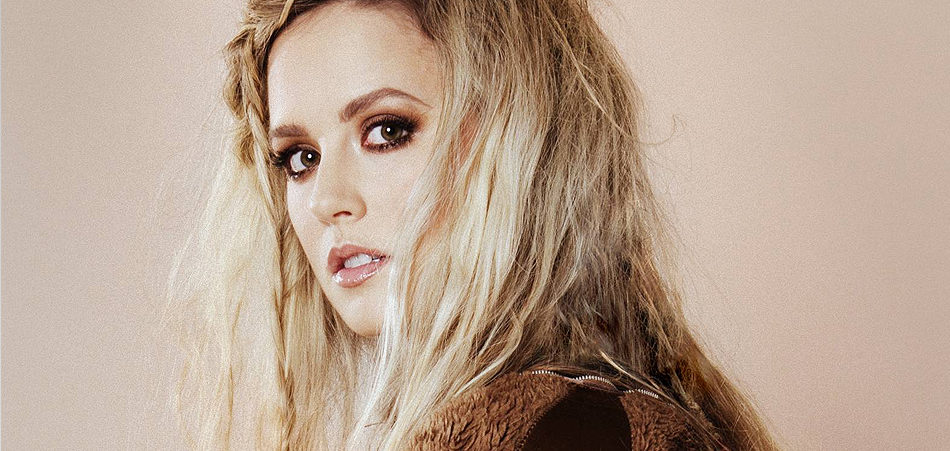 In December, Strae made a fierce debut with the release of her first single, "Lioness," a song which celebrates the strength and ferocity of women. Born from several frustrating relationships where men reacted negatively to her strong sense of confidence and independence, "Lioness" features a captivating vocal performance intended to empower the bold and wild women out there and send a message to those who are intimidated by them.  Cheerful and carefree verses paired with upbeat electronic production quickly give way to a mighty chorus where her message is not only heard but truly felt. 
Today, EARMILK is pleased to share with you the official music video to "Lioness," a stunning visual interpretation which effectively enhances the track's overall message. It's impossible not to feel the strength and confidence of Strae as her presence in front of the camera is as captivating as her vocal performance.
"Even in the brainstorming phase, I wanted the "Lioness" video to feature two survivors in a damaged world who engage in an animalistic chase.  The lyrics in "Lioness" celebrate the strength and ferocity of women and I wanted the chase to reflect that by going in both directions.  We are all capable of the bravery and curiosity that propels us to chase and the fear and vulnerability that causes us to run.  

The movement in "Lioness" was crucial because it is the only form of communication between the two animalistic survivors.  The goal was that their interaction would fluctuate between improvised movement and mirrored choreography.  The improvisations would show their individual character and their paired movement would show their growing understanding of one another."
"Lioness" is said to be the first single off an upcoming EP which is anticipated to be released later this year. 
Connect with Strae: Facebook | SoundCloud | Twitter | Instagram | Spotify