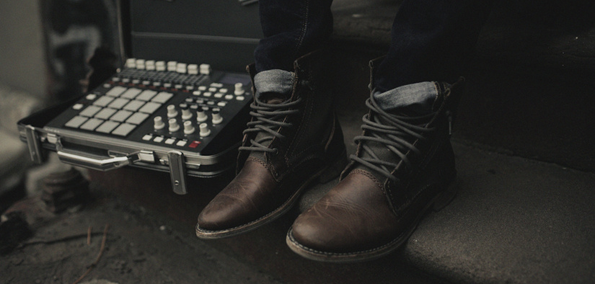 [soundcloud url="https://api.soundcloud.com/tracks/304493539" params="auto_play=false&hide_related=false&show_comments=true&show_user=true&show_reposts=false&visual=true" width="100%" height="450" iframe="true" /]
Drae Slapz and Nick B have joined forces to drop the track "R.O.Y." The beat was created by producer Drae Slapz. He was born in Portland, Oregon and honed his skills after meeting Farnell Newtown at a North Portland Community Center. Slapz is also a resident nightlife DJ, touring DJ for Rare Vibe, Mic Capes and Brookfield Duece as well as a in house engineer and producer.
Nick B blesses the track spitting rhythmically, but with a laid back draw over the beat. Also from Portland, Nick B is one of the City of Roses' up and coming artists in a diverse and unique hip hop music scene. On "R.O.Y.," Nick B uses multi-syllable rhyme schemes and witty punchlines that the Pacific Northwest rapper is known for. Check out "R.O.Y.," and be on the lookout for both of these artists on Rare Vibe Records. "R.O.Y" will be included on the EP Oh Gawd.
Connect With Drae Slapz and Nick B: Facebook | Twitter | Soundcloud