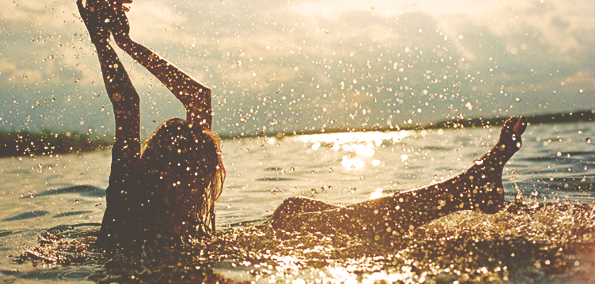 It's a wonder how L.A. siren, Bamiyah, hasn't garnered the attention of more listeners. I call her siren, because behind that gentle and tentative smile is a sultry tone that would make even Sade raise an eyebrow.
Her wispy falsetto has a way of drawing you in, completely submerging you in a place of calm. However, it's that undeniably, distinguishable sound that should surprise the hell out of you about her music, because about 95% of what you've heard up to this point has simply been features. How Sway? 
Take "Drunkard", for example; an airy, yet bouncy fusion of electronic and jazz that begs the question as to how Joe Kay missed including it on one of his playlists. No discredit to producer Mr. Fijiwiji but it was the songstress's fairy-like voice, that brought me to it.
Produced by Bamiyah herself, "Learn to Love" dropped as a track for collaborator Londrelle. While I haven't listened to anything at all from Londrelle prior to this, his cadence is less a rapper and more that of  a spoken word poet which gives the track a unique distinction.  With lyrics like:
I bet you never knew galaxies existed in you/ and you had the power to manifest anything you wish to be true/ Just find a way to love yourself and your enemies too/ and at that moment you'll find a god that's always existed in you.
It's clear that the artist is sending a love letter, not only sharing the value of spreading  love, but more importantly the value of loving yourself. Bamiyah has been working on an EP, but no release date has been given.
Connect with Bamiyah: Twitter | Facebook
Connect with Londrell: Soundcloud | Twitter | Instagram