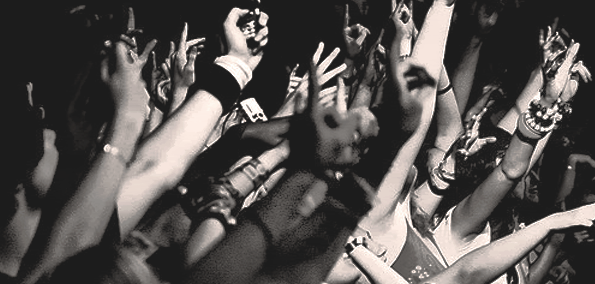 'Tis the season for BASS and really what more could you need to heat up your chilly winter days (aside from that double rum shot egg nog)? If you're antsy for something heavy and loaded with bass, Atlanta based Mantis is the electronic duo to keep an eye on. Mantis has a slew of eclectic releases, each jam packed with an infectious energy in all of it's wonky bass and dubstep glory. The duo have covered a range of heavy hitting sounds, with slight drum and bass vibes in Avidity EP to their beginnings in metal in their 2011 Where Are You My Generation?.
What brings solidity to their sound is the duo's mantra, which humbly states on their Soundcloud is to make "music to make you feel like you're somewhere else, and you've never been more stoked to be there."
In their latest EP The Hundred Deep EP, the duo explore sounds which combine shifty trap 808's, hip hop attitudes and a delectable filth. The four-fold release is meant to test the boundaries of electronic music, with it's genre defying ventures. Two of the stand out tracks on the EP include "B.A.T.MAN VIP" and "Mobbin'" Ft. Crichy Crich. With a fat bass and headbang worthy wubs, "Mobbin" is the perfect thrasher to pent out energy. "B.A.T.MAN VIP"'s got a slick bass house groove that makes it immediately dance worthy. Overall  The Hundred Deep EP move forward as an extremely diverse release, offering something to bass lovers of all types.
Connect with Mantis: Soundcloud | Facebook